A black Portuguese friend of mine once dated an African-American guy she had met in her favorite bar. "We were so surprised to see another black person, we instantly gravitated towards each other," they told me, laughing. They were able to joke, but for many Afro-Germans, it has been a lonely struggle.
Although I live in Neukölln - reportedly Berlin's most diverse district with inhabitants from 160 countries - I am always struck by how white the city seems compared to other European capitals. I have never seen a black doctor, civil servant, yoga teacher, ticket collector, bus driver, pharmacist, plumber, policewoman, librarian... Most of the black people I know are from the US, UK, Nigeria, Senegal, Brazil or Portugal.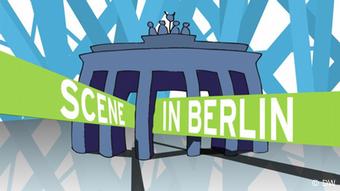 As a white foreigner in Germany, I sometimes find it difficult here and am very aware of my differences. However, I cannot really imagine what it must be like to constantly be considered exotic, just because of a different skin color.
Remembering May Ayim
So this year's Black History Month in Berlin has been especially fascinating. The Initiative of Black People in Germany (ISD) introduced this annual event in 1990, the year of German reunification, which Afro-German poet and activist May Ayim described as a celebration "without immigrants, refugees, Jewish or black people."
To date, many in Germany maintain the country has a very insignificant colonial history and racism is not an issue. Ayim (1960 - 1996), whose father was Ghanaian and mother German, suffered from this ignorance and co-founded the ISD to change attitudes and work towards a non-racist Germany.
At a Black History Month event celebrating her this week, black German women talked about how she had marked their lives.
One panelist, the artist and curator Sandrine Micosse-Aikins, who grew up in the wealthy borough of Zehlendorf - "the epitome of isolation" - said May Ayim had made her realize that there were others in a similar situation to hers.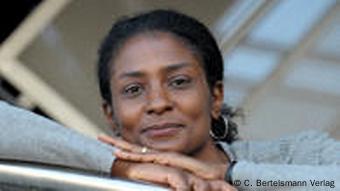 Rose-Anne Clermont blogs about raising mixed-race children
She explained Ayim's writings had helped her understand that her experiences were real and acceptable, that the racism she encountered on a daily basis from teachers, friends and parents of friends, which was played down by her white environment, was palpable.
Introducing Afro-Germans
Micosse-Aikins also praised the fact that Berlin had changed for the better as a result of the work of May Ayim and her fellow panelist, the historian and activist Katharina Oguntoye, who was born in Zwickau to a white German mother and a black Nigerian father.
When Caribbean-American writer, poet and activist Audre Lorde arrived in Berlin in 1984, she looked for other black women and found mainly isolated individuals, including Ayim and Oguntuye. She encouraged them to write a book.
"She said we should introduce ourselves to each other and to the world," recalled Oguntoye, adding that this was an extremely daunting task for two women in their early 20s, but one they felt equipped to perform.
The result was "Showing Our Colors: Afro-German Women Speak Out," a groundbreaking combination of historical analysis, interviews, personal testimonies and poetry that explored racism in Germany and was published in German in 1986.
Raising mixed-race children
"I can bring up my daughter today in the same city in totally different conditions, not because there is less racism - I would love to say that there is but can't - but because there are spaces where there are other black people in which one can share these experiences," Mecasse-Aikins said.
Rose-Anne Clermont, a black American writer who has lived in Germany for 11 years, also feels Germany's capital has become a place where one can bring up children of mixed race - an experience she talks about in her blog "Currents between Shores."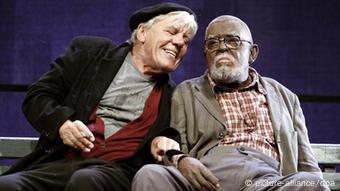 The debate about blackfacing in German theaters continues
At another Black History Month event at the English-language Dialogue Bookshop in Kreuzberg, Clermont said the city had "become more diverse. There are more black people than before. When I arrived, I wondered if diversity just meant Turkish. Now there are more races here and there has been an enlightenment."
However, Clermont didn't make light of the challenges. "I just try to be very clear about who my children are," she said. "I have to remind my white husband they do not look like him and will experience Germany in a different way. They know that. They have been teased because of the color of their skin and are very aware of caricatures."
They are not dissimilar to mixed-race children of prior generations in Germany. In 1986, Ayim, Ogutoye and Dagmar Schultz wrote in "Showing our Colors" that "from the time they are children, Afro-Germans realize that their bicultural background is seen as unusual."
Refusing to acknowledge racism
Another indication that it is an uphill struggle is the debate that has arisen in the past few months over a production of what is supposed to be an anti-racism play at the Schlosspark Theater, in which a white actor is "blackfaced." The manager has repeatedly rejected the criticism of racism, justifying his decision by saying the theater could not find a black actor to fit the role and chose instead to use black make-up. The refusal to acknowledge the offense and own up to racism has sparked criticism from all quarters.
Sharmaine Lovegrove, the owner of Dialogue Bookshop, said when she first saw a poster for the play in U-Bahn station, she was taken aback. "I'm proud of being a black woman and I don't look for racism but when I saw a poster of someone blacked up I did wonder where I was living."
"I had a similar response," said London-born academic Rochelle Rowe. "I really like living here and it's exciting to be in Berlin but I did have a moment where I paused and said: 'What on earth goes on here?' I am left with a lot of confusing impressions."
A Berlin street was renamed after May Ayim two years ago
But, she added, it is these confusing impressions that are making her time in Berlin so interesting and she is enjoying re-exploring her identity and roots. One of the feelings she has is that people seem to be disappointed when she says where she is from.
"They're looking for something sounding more exotic. This might be to do with the problem there seems to be here of being able to be of a migrant background and German at the same time," she explained. "I don't feel the need to say 'I'm from London but my grandparents came from Barbados.' I'm black British and it's an established identity that people have fought for."
May Ayim, Katharina Oguntoye and their peers fought to establish an Afro-German identity. Today, their fight is continued by the next generation. Hopefully, with time, my dentist will be Afro-German and two black people will not be drawn to each other like magnets in a bar because they won't be the only ones.
Author: Anne Thomas
Editor: Kate Bowen