Mitterlehner explained his decision in blunt terms during a last-minute press conference in Vienna on Wednesday.
"I think that's enough," the 61-year-old politician said in his remarks. "It is simply no longer enjoyable, and it no longer makes sense," he added, referring to his job.
The Austrian People's Party's (ÖVP) has been struggling with political infighting, and Mitterlehner had faced increased internal pressure relating to his leadership style. In recent days, fellow ÖVP politician and Interior Minister Wolfgang Sobotka said Mitterlehner had "failed as chancellor."
Mitterlehner will officially step down from his position as vice chancellor and economic, research and science minister this coming Monday. He will resign from his party post over the weekend, a position he has held since 2014.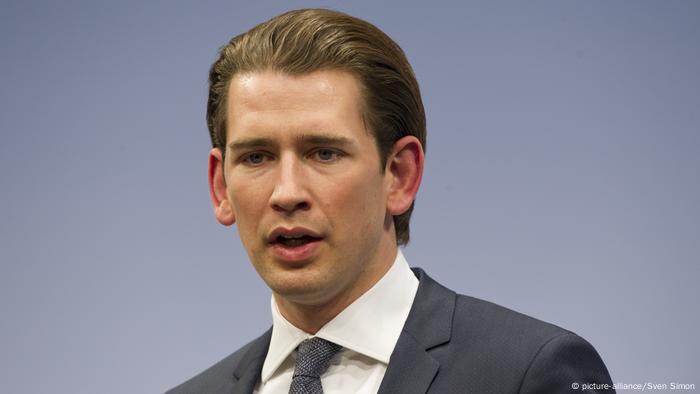 Austrian's foreign minister, Sebastian Kurz, is seen as the ÖVP's hope for the future
Who steps in?
Also over the weekend, the ÖVP will meet to discuss who could take over Mitterlehner's positions.
Current Foreign Minister Sebastian Kurz, the conservative party's youthful hope, is considered to be Mitterlehner's logical successor. However, the 30-year-old Kurz has previously stated that he does not wish to take the party reins at this time, despite being popular for his tough migration policies.
Read more: Austrian Foriegn Minister threatens sanctions for refugee homelands
Early elections?
Under Mitterlehner, the ÖVP has been the junior partner in an increasingly shaky grand coalition with the center-left Austrian Social Democrats (SPÖ) under current Chancellor Christian Kern. His departure further erodes the already-weak alliance and increases the possibility that the coalition will completely crumble, thereby triggering early elections.
However, in response to Mitterlehner's unexpected announcement, Chancellor Kern expressed his desire to keep the coalition afloat until the regularly scheduled parliamentary elections in late 2018.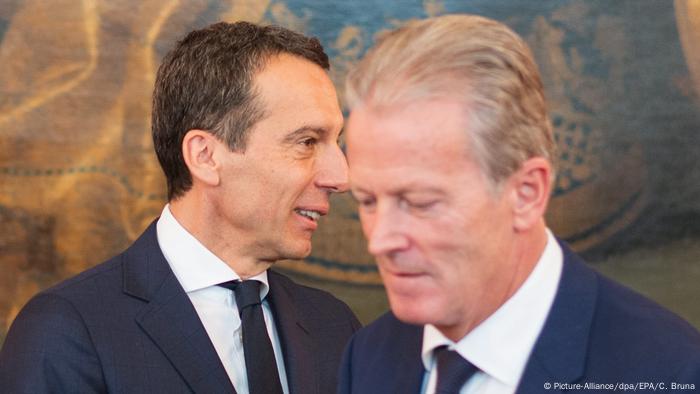 The SPÖ under Kern (L) and the ÖVP under Mitterlehner (R) are long-time but uneasy coalition partners
"I am convinced that it makes sense to use the more than one year that remains to implement the necessary changes in our country," Kern said on the heels of Mitterlehner's announcement.
"I offer a reform partnership to the ÖVP and to Sebastian Kurz," Kern added.
Hardliners within the ÖVP have questioned the party's future in light of their long-term junior status, as well as the threat posed to them by the increasing strength of the far-right populist Austrian Freedom Party (FPÖ).
The ÖVP currently trails both the FPÖ and the SPÖ in the polls.
Read more: Is fear of the FPÖ driving Austria to the right?
cmb/kms (dpa, AP, Reuters)