A group of more than 260 asylum seekers may have to return to the tiny Pacific nation of Nauru, after Australia's highest court on Wednesday rejected the challenge they mounted to Canberra's immigration detention policy.
The Australian government does not allow any refugees who arrive by boat to stay or resettle on the mainland, with few exceptions outside of medical emergencies.
This is the situation that gave rise to the suit, led by a Bangladeshi woman who was sent to Nauru in January 2014 to live in one of Australia's offshore refugee camps. After being sent to Australia in August of that year due to pregnancy complications, she gained an injunction to let her stay on the mainland until her case was heard.
She was later joined by 266 other asylum seekers, 91 of them children, who had come to Australia from the Nauru camp for medical reasons or to accompany a sick family member. Migrants have long complained about the conditions in these camps, such as the one on Christmas Island, which has seen a string of protests launched by detainees upset at their treatment and uncertain fate.
The majority of the seven judges on the Australian High Court however voted to throw out the case, arguing that deporting the refugees back to Nauru was in keeping with the country's policy. The 267 migrants now risk being sent back to the remote island with only 72 hours notice.
'Fundementally wrong'
"The legality is one thing, the morality is another," said Daniel Webb of the Human Rights Law Centre, the Melbourne-based legal advocacy who was working the case against the government for the asylum seekers.
"It is fundamentally wrong to condemn these people to a life in limbo on a tiny island. The stroke of a pen is all that it would take our prime minister or our immigration minister to do the decent thing and let these families stay," he added.
Canberra has come under some international criticism for its offshore detention policy, but so far has refused to budge on the matter.
On the weekend, major Australian newspaper Fairfax reported 'epidemic' levels of self-harm taking place within Australia's offshore detention centers, about one case every two days.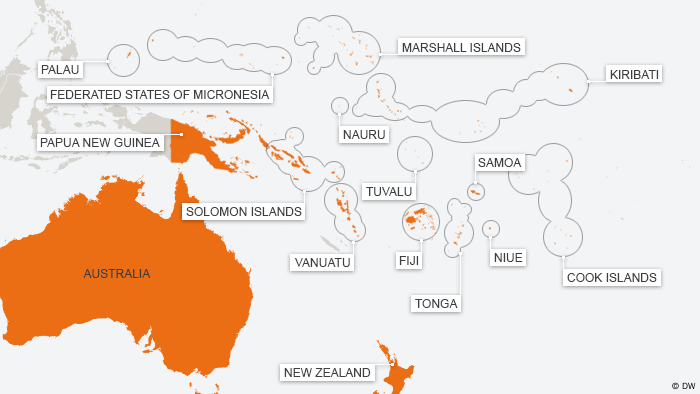 es/jr (AP, dpa)