Al Qaeda in the Arabian Peninsula (AQAP), the Yemeni branch of the global terror network, took responsibility for Tuesday's attack, claiming on its official Twitter account that it had killed and wounded dozens. However, the Reuters news agency cited security officials who said that the bombers' cars had detonated before they could enter the compound, and the Defense Ministry sent out a text message saying soldiers had foiled the attack. According to Reuters, the assault on the First Military Command base wounded eight.
Gunshots rang out amid the blasts at the compound in Seyoun, the second largest city in Hadramout province, officials said. Witnesses saw plumes of smoke rising into the air.
For years, Yemeni soldiers (pictured) have struggled to battle AQAP. Officials from Gulf countries and the US have expressed worry that instability in Yemen could strengthen AQAP, considered the most dangerous branch of the global terror group, which has also mounted attacks against top oil exporter Saudi Arabia and has plotted to bring down international airliners. Last week, the group had targeted the Iranian ambassador to Yemen in a similar suicide car bombing.
'Memories of Pierre'
The body of Pierre Korkie, a South African killed by AQAP in a botched US rescue Saturday, arrived at Waterkloof Air Force Base, outside Pretoria, shortly before 0500 UTC Tuesday, Imtiaz Sooliman, the founder of the international charity for which the humanitarian had worked, told the news agency AFP. In May 2013, AQAP had seized Korkie along with his wife, Yolande, in Yemen's second biggest city of Taiz.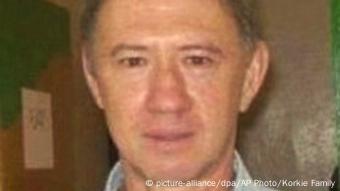 Korkie was hours from release when he was killed during the raid
AQAP released Yolande in January, following mediation by Sooliman's charity, Gift of the Givers, which has announced that the group had planned to release Pierre only hours after US troops launched their operation to free an American held captive by the same militants. US authorities have claimed that AQAP killed both Korkie and the American photojournalist Luke Somers during the raid on Saturday. The charity had notified Yolande of her husband's imminent release, and then the call came hours later to inform her of the raid, and her husband's death during it.
"Today we choose to forgive," the Korkie family announced in a statement released on Sunday. "We choose to love. We choose to rejoice in the memories of Pierre and keep him alive in our hearts."
On Monday, the US ambassador to South Africa said that officials in Washington did not know that AQAP had planned to release Korkie, or that the group had even held him at the location. In late November, a raid by the Yemeni military on a different AQAP compound had successfully freed several hostages, including a US citizen.
mkg/shs (Reuters, AFP)