40-year-old Jose Filomeno dos Santos, the son of former Angolan president Jose Eduardo dos Santos, has been charged with fraud relating to a $500 million (€403 million) transaction out of a central bank account.
British authorities froze the money in the UK after suspecting foul play and say it will now be returned to Angola. Dos Santos' passport has since been seized and he is barred from leaving the country.
Authorities also charged the head of the Angolan armed forces, Geraldo Sachipengo Nunda, and the former governor of the central bank, Valter Filipe da Silva, for alleged involvement in a scheme to negotiate a fraudulent international credit line worth $50 billion.
Case expected to run full course
Jose Filomeno dos Santos — nicknamed 'Zenu' — is the highest profile figure to be charged for corruption since current President Joao Lourenco succeeded Filomeno dos Santos' father, Eduardo dos Santos, in September 2017.
The case is expected to run its full legal course, with prosecutors saying the fraud does not fall under any of Angola's amnesty laws relating to financial wrongdoing or repatriation of overseas funds.
"A pardon will not work," said vice prosecutor general and head of the National Directorate for Criminal Investigations Luis Benza Zanga, "This case will run to its final outcome."
When questioned over the possibility that former President dos Santos ordered the $500 million transaction, Zanga's response was ambiguous. "As far as we know, we do not know if there was an authorization," he said, "If someone thinks he was authorized to do that operation, then one should add that authorization in the records."
However Angolan analyst Fernando Macedo is surprised that the former president was not considered in the case.
"What amazes me is that Jose Eduardo dos Santos is not mentioned in this process, although he will enjoy immunity for a period of five years, from the day he ceased to be president," he told DW."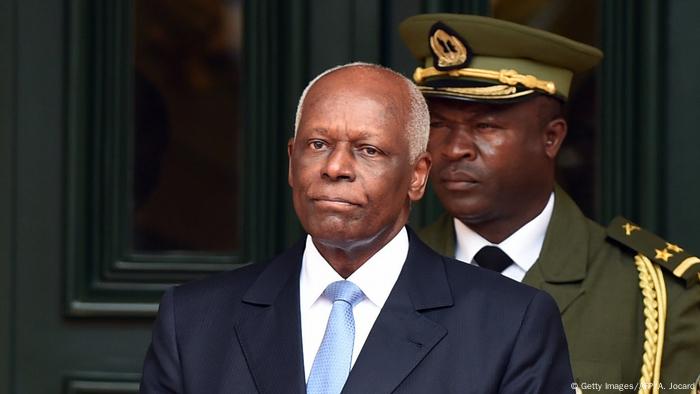 Former President Jose Eduardo dos Santos faced numerous accusations of corruption during his time in office
Tackling Angola's cycle of corruption
During his 38-year rule, President Jose Eduardo dos Santos was accused of using Angola's economy to enrich himself and those around him.
He appointed his son to head the $5 billion oil-fueled sovereign fund in 2013, but dos Santos Junior was later dismissed by current President Joao Lourenco when he took office in January this year.
The former president's daughter, Isabel dos Santos, — Filomeno dos Santos' half-sister — who is widely believed to be Africa's richest woman, was also sacked from her position as the head of national oil giant Sonangol. Investigators opened an inquiry this month into the alleged misappropriation of funds during her time as chairwoman.
Head of the Africa Program at Chatham House, Alex Vines, says President Lourenco is seeking to tackle the country's rampant culture of corruption which flourished under former President dos Santos — a task made even more difficult due to Angola's oil-dependent economy.
Read more: Graft trial in Portugal 'offends' Angola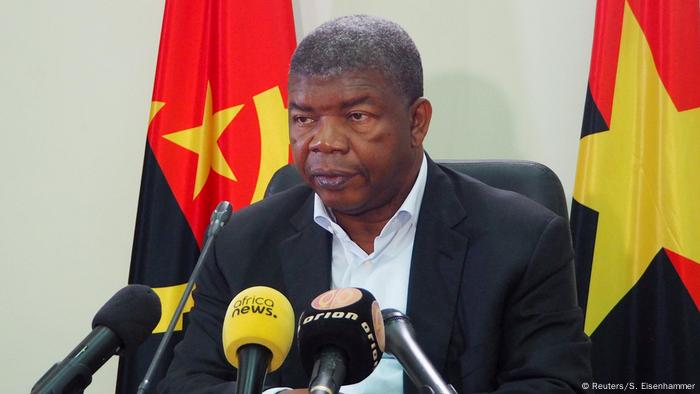 New Angolan President Joao Lourenco has promised to crack down on the country's endemic cycle of corruption
"President Lourenco's priority is to turn the economy around and to diversify it away from an overdependence on oil," Vines told DW, "The Angolan elite remains very addicted to oil money. Low oil prices have created real problems in Angola. It is one of the economies which have performed the least well because it is so dependent on oil. And I think we need to understand this anti-corruption campaign within this context."
In his short time in office, President Lourenco has already made some headway, according to Vines. "There is clearly evidence already that a variety of different businesses are finding it easier to do business in Angola because the corruption demands have declined," he said.
However, Vines also notes that the problem of corruption goes far beyond the dos Santos family. "[These recent events] are indicative of how intertwined the Angolan economy was with the de Santos family members, but it also goes much broader than this," he told DW.
Political infighting hinders progress
Future progress towards tackling corruption may soon be hindered by infighting within the ruling Popular Movement for the Liberation of Angola (MPLA) — where Jose Eduardo dos Santos remains the official party leader.
"The main ramification of [the corruption charges] is that the relationship between President Lourenco and former President dos Santos has significantly deteriorated and they no longer talk to each other," said Vines, "There is a tug-of-war now over when there will be a meeting of the MPLA to decide on a change of leadership. Dos Santos recently claimed that he wasn't planning to step down from the presidency of the MPLA until the end of this year or the beginning of next year."
Read more: Who is Angola's new president Joao Lourenco?
The transition process to Lourenco's presidency was relatively smooth, particularly given the long tenure of his predecessor. But Vines believes that the road is about to get bumpier.
"I think the politics will get more intense now," he said, "And the arrest of the former president's son is obviously not going to help that relationship."
Angolans optimistic about the future
However, support among Angolans for President Lourenco remains high — at least for the time being.
"There is a strong and vibrant middle class in Angola and this plays very well [to them]," Vines told DW, "Most Angolans are thankful that a change of leadership is occurring after almost 38 years of one president. There is a sense that there is real change."