Here it is, our eagerly awaited series Those Germans. A big thank you to all our Facebook followers who accepted our invitation to share with us their associations with Germany and Germans. As promised, we'll be taking a closer look at some of the most common preconceptions in columns and video reports. We'll be asking where they come from; whether there's any truth to them and whether modern Germany has undergone a reinvention. In a column, well-known journalist Peter Zudeick will be getting to the bottom of characteristics seen as typically German. He'll be exploring topics such as punctuality, bureacracy and frugality with his customary wit and insight. Meanwhile, video journalist Gabriela Gleinig will be out and about, reporting on the mysterious appeal of the German sausage and why Germans love football. She'll be contributing a total of 5 reports from across the country.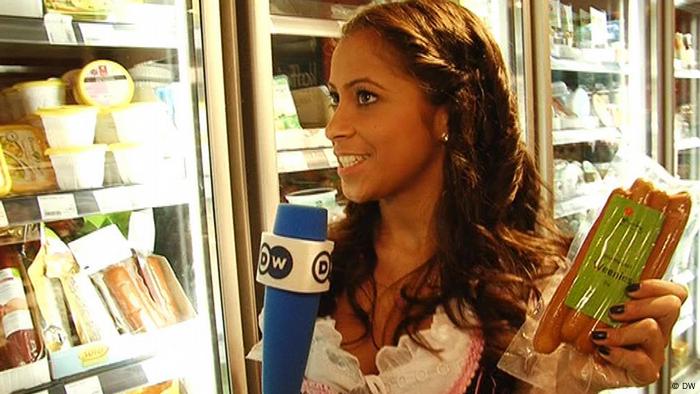 Those Germans with Gabriela Gleinig
We have other ways of making you think – and laugh: "Those Germans... how they tick" documents a day in the life of an average German. And in "Those Germans...they said it" we look at some famous quotes in their historical context and explain why they have gone down in Germany's collective memory as capturing a certain era.
We hope we've awakened your curiousity and hope you will enjoy "Those Germans".