The government in the Netherlands is considering the establishment of a special fund to finance safe abortions in developing nations after US President Donald Trump banned US federal money for international family planning groups that perform abortions or provide information about abortions.
"Women should not be the victims of this policy," Dutch Minister for Foreign Trade and Development Cooperation Lilianne Ploumen said on Tuesday evening in the Hague.
Ban does not lead to fewer abortions
The Dutch fund would provide women in developing countries with access to sexual education, contraception and if necessary, safe abortions, the minister added.
"A ban on abortion does not mean fewer abortions, but more irresponsible practices in backrooms and more maternal mortality," she said.
The funding gap must be closed quickly, Ploumen said on Tuesday evening.
The fund would take contributions from governments, companies and social organizations.
Trump turns the clock back on abortion
Trump reinstated the ban on family planning funding, which was instituted by GOP President Ronald Reagan in 1984 and has been revived by Republican presidents and frozen by Democratic ones.
US support for family planning amounts to about $575 million in 40 countries, while global health assistance totals about $9 billion to about 60 countries.
All international organizations receiving US funds for health programs will now be required to certify they do not provide abortion services, counseling, referrals or information or advocate the liberalization of abortion laws, even it is done with non-US funds.
If they don't, their US funding will be cut off.
The reinstatement of the ban drew strong support from Republican lawmakers and anti-abortion groups.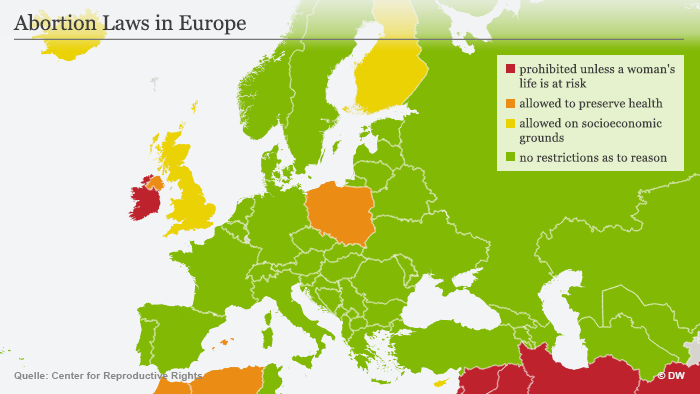 jbh/sms (epd, dpa, AP)