It is mid-afternoon in Lom Pangar in Eastern Cameroon. People are busy working, digging holes and cleaning up. Some are cutting down trees in preparation for the construction of a new dam that could generate up to 30 megawatts of hydroelectric power. Nformi Johnson works for one of the contractors.
"We are entering the forest to do a survey of the area before Chinese engineers come in and destroy the trees. They will build company offices and hospitals after destroying the trees."

The World Bank is contributing $132 million (98 million euros) in funding for this project.
African forests at risk
A group of researchers from 20 African, American and European universities, who met recently in the Cameroonian capital Yaounde, said such hydroelectric dam projects, along with industrialization and the plantation of cash crops, have turned into a real threat to the environment. It is the vast natural expanses of forest that suffer.
Sub-Saharan countries are losing forest faster than anyhwere else on earth, the researchers said. Trees are being cut down to build houses, to make ways for huge hydroelectric dams and to meet the demand for timber from China, Europe and the US.
Thomas Smith from the Center for Tropical Research at the University of California told DW that the felling of trees reduces the density of wildlife, destroys its habitats, and causes temperatures to rise.

"With a 1.5 degree rise in global temperature, Africa may lose 30 percent of its animals and plants," said Smith.
He also said that a rise of 3 degrees Celsius (5.4 degrees Fahrenheit) in global temperatures could mean a loss of 40 percent of all mammal species in Africa by the end of the century.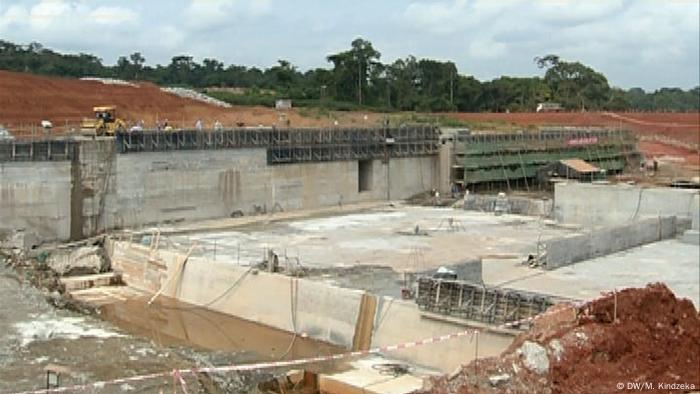 Researchers say hydroelectric dams are partly responsible for the decrease in the size of African forests
Disappearing species
One species that researchers say is disappearing is the African chimpanzee. Mary Katherine Gonder from the Department of Biology at Drexel University in Philadelphia in the United States, told DW the primate's forest habitat was falling victim to the loggers. Chimpanzees continue to be hunted and sold as food. She predicted dire consequences over the next 20 years.
"Their habitat will change fundamentally and they will no longer be around," Gonder said.
South African researcher Teddie Eddie believes the process of replacing the disappearing species could take a very, very long time.

"For certain species in Central Africa, their replacement time might be at least 25 million years."
Such warnings about disappearing species comes as African countries are investing in energy and extractive industries in a bid to develop their economies and eradicate poverty.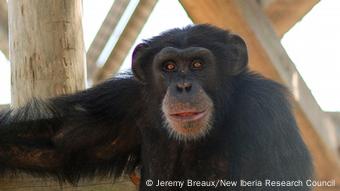 African chimpanzees are among species facing the threat of extinction
Green economies as an answer
The United Nations 2013 Development Report says a majority of the population in Africa lives below the poverty threshold of $1 (74 euro cents)
Smith said development and conservation in Africa need not be mutually exclusive.

"With these enormous challenges we need to develop green economies. We need to make sure that the development we do is sustainable," Smith said.
He said his university is working with third parties to develop new strategies for the creation of green jobs which can preserve forests and at the same time produce commercially viable crops for food.
"So we need to be thinking about how to preserve the natural processes and at the same time provide for the economic needs of the country," he said.

The Congo Basin, which covers a large part of Cameroon, is one of the regions hardest hit by climate change. Tens of millions of people depend on the Congo forest for their livelihood.