A suicide bomber in Kabul blew himself up near a crowd of police and protesters on Thursday, Afghan officials said.
At least 11 people were killed and 25 others were wounded in the latest violent act to rock the Afghan capital.
Six of those killed and 14 of the wounded were police officers, Interior Ministry spokesman Najib Danish said.
Afghan President Ashraf Ghani condemned the "barbaric attack" in a statement, calling it an "inhumane" act. He has ordered an investigation into the attack.
Read more: Afghanistan funeral blast marks end of deadly year
The blast took place in eastern Kabul near the US Embassy and other foreign missions as police were monitoring protests by shopkeepers.
"Kabul police forces were there to prevent a possible protest when a suicide bomber approached them and detonated his suicide vest," police spokesman Bashir Mujahid told Reuters news agency.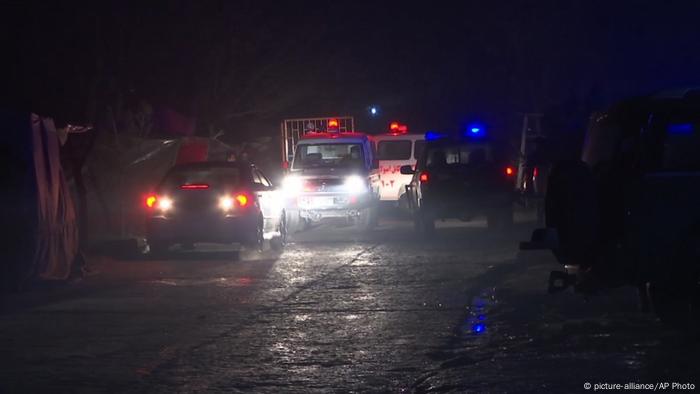 The attacker detonated as a group of police were with protesting shopkeepers
The so-called "Islamic State" (IS) group claimed responsibility for the attack in a statement on its own Amaq news agency.
The deadly attack comes a week after 41 people were killed and 84 others injured in an IS attack that targeted Shiites in Kabul. It was the third deadly attack claimed by the extremist group in December alone.
Read more: Why is 'Islamic State' targeting Shiites in Afghanistan?
Despite increased security measures, Kabul has become one of the deadliest places for civilians in war-torn Afghanistan in recent months due to increased Taliban attacks and IS attempts to expand its influence in the country.
rs/es (AP, AFP, dpa, Reuters)