On widespread corruption and human rights abuses in Afghanistan, the country's chief executive, Abdullah Abdullah, said: "Nobody had promised that Afghanistan will be paradise as a result of the two, three years of the unity government but we have promised to take steps, which we have done."

He admitted earlier this year that his National Unity Government (NUG) had failed to fulfill some of its commitments, leading to a loss of trust in the government.
When DW's Tim Sebastian asked why the Ashraf Ghani administration doesn't resign as a consequence, Abdullah responded: "There are areas [where] there have been shortcomings… The parliamentary elections will be in a few months' time, parliamentary and district council elections. This election should have been held a year and a half back. That's a shortcoming."
UN: Highest level of torture since 2010
More serious shortcomings include UN reports of the highest levels of torture of conflict-related detainees in Afghanistan since 2010. Although the 2017 report acknowledged the "genuine commitment and the efforts of the government to deal with this issue," the Secretary-General's Special Representative for Afghanistan, Tadamichi Yamamoto, said: "The continuing torture and ill-treatment of conflict-related detainees is a matter of serious concern."
Abdullah said: "We are having a good level of cooperation with the United Nations Assistance Mission in Afghanistan (UNAMA) which is watching these things."
Torture methods described in the report include forcibly pumping water into detainees' stomachs, crushing their testicles with clamps, suffocating them until they lost consciousness and applying electric shocks to their genitals.
Forty-five per cent of detainees interviewed said they had been tortured or ill-treated.
Asked whether he was proud of this, Abdullah responded: "Nobody could be proud of this should it be the case… But I can assure you that certain strong measures have been taken."
Abuse of civilians in Kandahar
Human Rights Watch found that Afghan special forces executed civilians in Kandahar province during military operations from January 31 to February 1 this year, saying: "Security personnel found to be responsible for abuses, including failing to report possible war crimes, should be held accountable." During operations against the Taliban, Afghan forces allegedly dragged some men from their homes and shot them.
Abdullah said these reports were worth looking at but challenged the view that they were representative of the overall situation in Afghanistan: "[These cases are being] investigated, people are imprisoned as a result of that, people are being prosecuted as a result."
"In every single report by the UN as well as the relevant agencies you will see approval of the reform which has been carried out in the past few years," Abdullah said and stressed that reform of a "culture embedded for many years" would take time to change.
US special inspector general for Afghan Reconstruction, John Sopko, concluded in January: "While President Ghani declared a 'national jihad' on corruption, corruption is not just a problem for the system of governance in Afghanistan; it is the system of governance."
The Chief Executive said his government and Sopko had a "good level" of cooperation: "That's what unfortunately we have inherited. We have to deal and address and it's our responsibility to do it."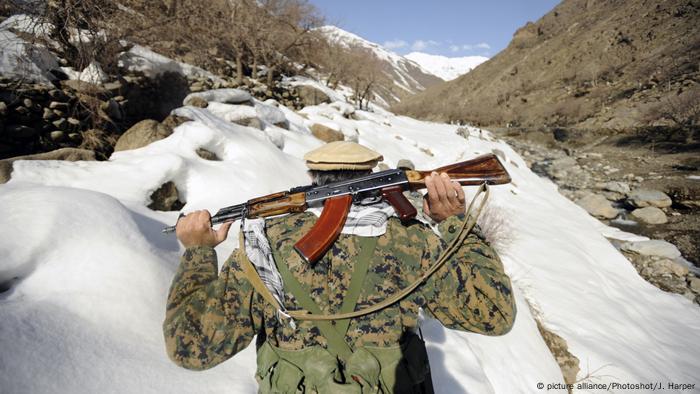 The Taliban have reciprocated a ceasefire offer by Ashraf Ghani's government this week.
Deteriorating security and the Taliban
At the peak of international involvement in Afghanistan in 2011, 150,000 international troops were deployed there. Today, it is approximately 15,000.
NATO is currently leading the non-combat mission Resolute Support which provides training, advice and assistance to Afghan security forces.
Afghanistan's security situation has suffered a recent wave of attacks that killed scores of people across the country.
But this week, after the Taliban have reciprocated a ceasefire offer by Kabul ahead of the Muslim festival of Eid, hopes were raised that the years-long conflict could finally be resolved. The Taliban considers the national unity government to be a "US puppet," and this is the first time the group has agreed to a ceasefire since 2001 when US forces ousted the Taliban regime.
"[The Taliban] have shown their utter irresponsibility towards the people and towards the fate of the country," said Abdullah, but added the door for talks and negotiation would be kept open.
Afghanistan's main two priorities right now were security and education for girls. At the same time, "Taliban are already defeated," he added. "Their ideals are rejected, their ideology is rejected, and the fact [is] that their way of life is rejected by the absolute majority of the people of Afghanistan."
Upcoming elections
After several delays, Afghanistan's Independent Election Commission (IEC) is expected to hold parliamentary and district council elections in October.
Officials are working toward registering 14 million voters, but experts warn that polling could be severely hindered by the Taliban and other insurgent groups that oppose the vote. A series of violent attacks on voter registration centers made for a bloody start to the election process.
"Our focus has to be on credible elections, the upcoming parliamentary elections and the district council elections and also presidential elections," Abdullah said.
He himself ran for president in 2009, where he was Hamid Karzai's closest challenger, and in 2014 where he was seen as a front runner. He lost in the second round to Ashraf Ghani after months of dispute over electoral fraud.
Abdullah's current position, government chief executive, was newly created for him and is similar to the role of prime minister. On the prospect of running again this year, Abdullah Abdullah told DW he has not decided yet.