"Think big," the authorities in the town of Laupheim must have told themselves when they chose the winner of the new Carl-Laemmle Prize - which goes to none other than Roland Emmerich.
The renowned 62-year-old Hollywood producer and director with Swabian roots is famous for international blockbusters including "Independence Day," "Godzilla" and "The Patriot."
Emmerich is Hollywood's most successful German director. His career started in 1984 with a film entitled "The Noah's Arc Principle" that made it to the Berlin Film Festival.
Emmerich later founded the Centropolis Films production company, and produced more than 20 feature films, most of them in the US.
Nominating a Hollywood celebrity for the Laemmle prize was risky, because the organizers couldn't be sure Emmerich would actually come to Laupheim for the award ceremony.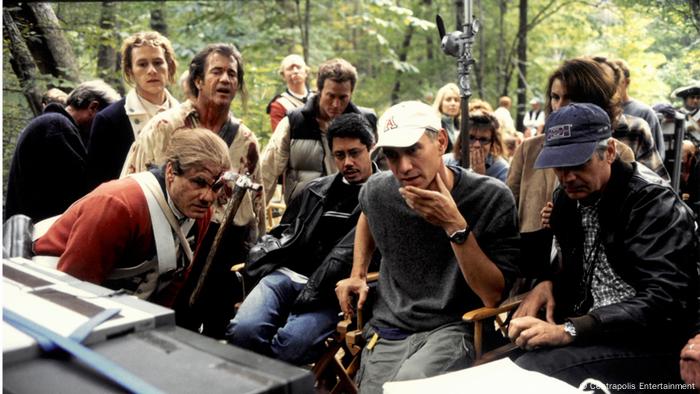 Roland Emmerich: From Suabia to Hollywood
But the director was thrilled and accepted immediately: "Of course I'll be there," he said.
Laupheim's famous son
Carl Laemmlewas born 150 years ago, so his hometown dedicated celebrations and a major exhibition to its most famous son. After all, the founder of Universal Studios created the world's most important film metropolis: Hollywood.
With more than 9,000 films by 1936 - including "The Hunchback of Notre Dame," "The Phantom of the Opera," and the 1930 Oscar-winning "All Quiet on the Western Front" - Laemmle was one of the most successful film producers of his era.
Laemmle left the business in 1936 and sponsored more than 300 Jews hoping to flee Germany by paying their immigration fees.
Carl Laemmle died on September 24, 1939, in his mansion in Beverly Hills.
Successful Swabians
The Producers Alliance and the city of Laupheim set up the award endowed with 40,000 euros ($42,900). Through his life's work, Carl Laemmle embodies the "founding father" of producers like no other, according to the creators of the new award.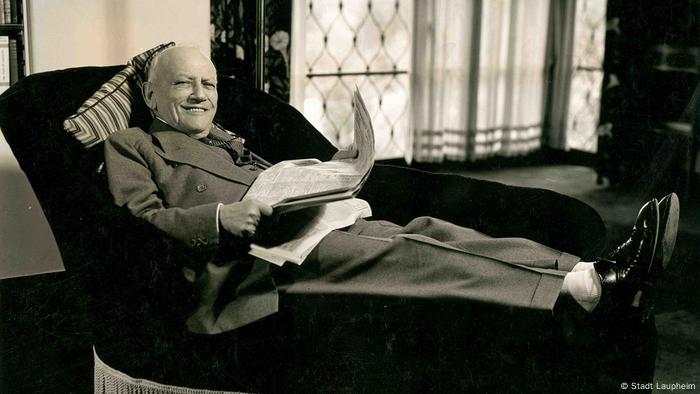 Legendary Hollywood producer Carl Laemmle in his home in Beverly Hills
There are plenty of prizes for actors and directors, but no comparable award for producers in Germany, said Christoph Palmer, chairman of the management board of the Producers Alliance.
The award, in the form of a sculpture of a stylized lamb ("Laemmle" means little lamb), will be handed out annually to recognize a producer's role in the creative and economic process of making movies.
City marketing is another aspect not to be neglected. "We want to establish Laupheim as a film city," mayor Rainer Kapellen says, adding it is helpful to present successful Swabians fond of their native region - like Roland Emmerich. "I still see myself as a Swabian," the Stuttgart-born producer says. "I was happy in Germany."
Hollywood glamour in Laupheim
Roland Emmerich is accompanied by his sister Ute Emmerich, who is involved in the production of most of his films, his mother Hedwig Emmerich and his partner Omar de Soto.
Is another coup on the horizon for Laupheim? Emmerich told "Bunte" magazine in 2011 that he and De Soto had agreed to consider getting married if they "were still together after five or six years." Incidentally, Laupheim Castle offers "weddings in a classy atmosphere." That should be enough to set the rumor mill abuzz, Hollywood-style.