Workers at the world's largest copper mine in Chile entered the sixth day of strikes on Wednesday over a pay dispute.
After collective negotiation efforts failed, workers at the Escondida mine voted to stop work last Thursday, crippling output. Two days into the strike the mine's operators declared "force majeure," meaning unavoidable circumstances would prevent the mine from fulfilling its copper contracts.
The strike, combined with export issues at the world's second largest copper mine in Indonesia, pushed copper prices to an 18-month high, above US$6,100 a tonne on Tuesday.
The Escondida mine in the Atacama desert produced US$4.9 billion of copper in 2016, accounting for about 6 percent of global output. The massive open-cut mine is owned and managed by Anglo-Australian firm BHP Billiton (BHP) with Rio Tinto and Mitsubishi Corp holding minority stakes.
BHP's collective agreement with the 2,500-member union expired on January 31.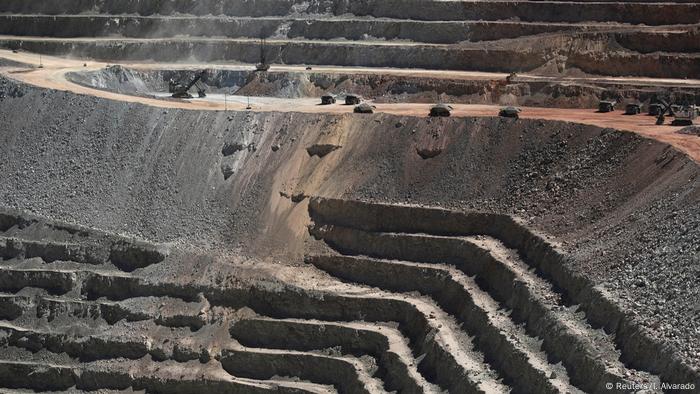 The mine produces about 6 percent of the world's copper
Labor law change
The negotiations at Escondida came ahead of an April change to labor laws which would strengthen organized labor groups. They were passed last year by the center-left government of President Michelle Bachelet. The union told media outlets the changes had informed their negotiations.
BHP Billiton and the union were due to enter mediation talks on Wednesday, although national daily "El Mercurio" reported the company pulled out at the last minute. The company was also launching legal action following reported acts of sabotage at the site. It accused the union of not providing the necessary workers to perform essential functions.
Ahead of the planned meetings, the mine's Corporate Affairs Vice President Patricio Vilaplana said that the negotiations "must completely move away from all acts of violence, blockades and acts of intimidation towards workers and collaborators, such as those experienced during these first days of strikes."
"We pointed out a few days ago, that we would be very strict in safeguarding security and order, and not allowing violence to normalize as a practice, much less to be used as a mechanism of pressure," Vilaplana said.
Union demands
The union was demanding a salary increase of 7 percent as well as a bonus, among other benefits. The company was offering a third of the bonus demanded by the union with no salary increase and cuts in some benefits.
Workers at mines representing about 12 percent of global copper output were due to renegotiate contracts in Chile in 2017. Labor leaders at two major deposits told news agency Reuters they had good relationships with management but said the new legal reforms granted them greater negotiation powers.
aw/jm (Reuters, AFP, EFE)