The World Bank report, released on January 26, found that the urban population in East Asia grew at three percent a year, with urban areas expanding at an average of 2.4 percent during the same period. Titled "East Asia's Changing Urban Landscape: Measuring a Decade of Spatial Growth," the paper says that there are 869 urban areas with more than 100,000 people in the region.
They include eight megacities of more than 10 million people: the Pearl River Delta, Shanghai and Beijing in China; Tokyo and Osaka in Japan; and Jakarta, Seoul and Manila. China's Pearl River Delta has overtaken Tokyo to become the largest urban area in the world in both size and population.
In a DW interview, Axel van Trotsenburg, the World Bank East Asia and Pacific Regional Vice President, says that despite such significant and rapid growth, the data reveals that less than one percent of the total area in East Asia is urbanized, and only 36 percent of the total population is urban – suggesting that the region's urban expansion has only just begun.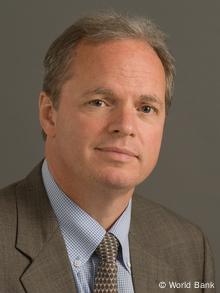 Trotsenburg: 'Urbanization may be strongly associated with overall economic growth'
DW: Where did urban populations grow fastest in East Asia over the past decade?
Axel van Trotsenburg: China certainly dominates the region in terms of the scale and pace of urbanization. 600 out of the 869 urban areas we studied were in China, as were many of the largest and fastest growing urban areas in the region. The World Bank recently did a joint study with China's Development Research Center that studied Chinese urbanization in detail, which suggests that while China's economic development is definitely a driving factor behind this rapid urbanization, it is also partly the result of the government's promotion of urbanization, and conversion of rural to urban land at a large scale.
There was a large amount of urbanization in the region beyond China. For example, Indonesia's urban population increased by 28 million people between 2000 and 2010. Vietnam also urbanized rapidly, overtaking Thailand and South Korea in terms of total urban land, and also had a higher rate of urban population growth than China. In terms of the fastest rate of urban population growth, small countries like Lao PDR and Cambodia started from a low base but are urbanizing the fastest.
Urban growth is not happening only in the "megacities." For example, there was a larger absolute increase in the population of urban areas with fewer than one million people (an increase of around 60 million people) than there was in the megacities of over 10 million people (an increase of 50 million people).
What are the main factors driving East Asians to move to urban areas?
We know that economic opportunity is usually the biggest driver of rural to urban migration. This study confirms that countries with higher rates of urbanization had higher per capita incomes. There are a range of "agglomeration effects" that boost the productivity of people in denser areas: a range of potential employers, reduced transportation costs of goods and people, knowledge spillovers, economies of scale, etc.
What is the economic impact of this migration to the cities?
People tend to be more economically productive in cities, for the reasons mentioned above. Still, migrants are often economically and socially vulnerable, and struggle to gain access to jobs, land, housing, and services.
Urbanization may be strongly associated with overall economic growth, but this does not mean that urbanization necessarily leads to reduced inequality. While the private sector plays a large role in providing jobs and constructing new urban areas, governments have an important role to play in ensuring that urbanization is inclusive.
Despite this development, would you still describe the region as mostly rural?
This study focused mainly on urbanization and in this context what the study found is that 36 percent of the total population of East Asia, 778 million people, lives in 869 urban areas with more than 100,000 people. The study did not investigate the rural aspects of the region.
Currently the 778 million urban residents are living on roughly one percent of the land mass of East Asia, an area of 135,000 square kilometers roughly the size of Cambodia. From 2000 to 2010 the amount of urban land increased by 28,000 square kilometers, roughly the size of Belgium.
How do you expect migration to continue developing in the area in the coming years?
Urbanization will continue to be the major feature of economic and social development in East Asia. We are expecting 300 million people in China will migrate into cities by 2030 and you will see similar growth trends in Indonesia, when you look at greater Jakarta for example, so this will be important.
However, this study was not meant to project future trends, but to contribute to an informed debate which allows comparisons based on one methodology and one definition and identifies features and challenges in urbanization process.
What do you fear will be the social and environmental effects of this continuous migration to urban areas in East Asia?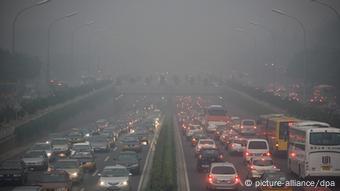 Trotsenburg: 'If urbanization is done poorly, it can create slums and massive traffic problems'
Urbanization offers huge opportunities but also has risks. It can be an opportunity to promote growth and poverty reduction. At the same time, urbanization may also pose risks, including environmental risks like air pollution. If urbanization is done poorly it can create slums and massive traffic problems. The purpose of this study is to share experiences of urbanization including positive experiences so that people can learn how to shape this process in the national context.
We also want to share the negative aspects of urbanization so they can be addressed. This is precisely what the World Bank did in a recent study with the Development research Center of the State Council in China. The Urban China report highlighted the top three ingredients that need to form the foundation of urbanization - it needs to be efficient, equitable and inclusive.
Axel van Trotsenburg is the World Bank East Asia and Pacific Regional Vice President.
The interview was conducted by Gabriel Domínguez.