Propaganda, disinformation, cyberattacks, cyberespionage and cyberterrorism - these are some of the potential threats to Western democracy that the internet makes easier, according to the president of the Federal Office for the Protection of the Constitution (BfV), Hans-Georg Maassen.
"The altered relationship to information by users of online social media networks is an ideal gateway for targeted disinformation," Maassen, who leads Germany's domestic intelligence agency, said in a discussion with journalists in Berlin.
Horror scenarios for domestic security authorities include possible attacks on important infrastructure, such as power stations or hospitals while attacks like the recent one on Deutsche Telekom are seen as comparatively harmless.
Although customers were irritated by disrupted telephone and internet service, the attack did not have serious consequences. Experts largely agreed that Russian cyberterrorists were probably behind the attack as well as large-scale cyberattacks on the German parliament in 2015. While there is no absolute proof for the accusations, those in internal security believe there are sufficient indicators to draw such conclusions.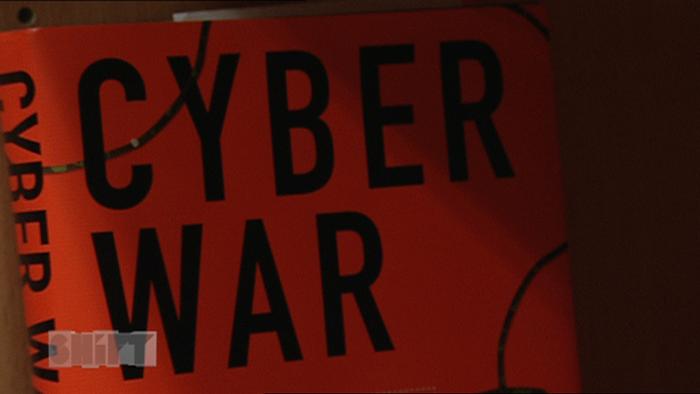 Cyberespionage can range from attacks on infrastructure to fake news reports
German politicians brought into disrepute
In light of cyberthreats, Maassen has expressed his growing concern about the security of Germany's parliamentary elections in 2017.
"Increasingly aggressive cyberespionage" has been occurring in the political sphere, he said. Information gathered in such attacks could later be used during the election campaign "to discredit politicians." Maassen said administration officials, members of parliament and political party employees are all at risk of becoming targets.
"The indicators that there will be attempts to influence the federal elections next year are intensifying," Maassen said.
He said he is also concerned that targeted disinformation may lead to the creation of so-called "echo chambers" where propaganda could influence people's political views by blocking out differing opinions.
The speed with which information can be spread was shown early this year when the alleged rape of a 13-year-old girl from a Russian-German family in Berlin led to nationwide protests, including demonstrations in front of the Chancellery. The uproar was triggered by lurid reports in the Russian state media and one-sided internet sites. A short time later it emerged that the young person in question had temporarily gone missing but that the alleged rape and the rest of story had been invented.
"ATP 28" thought to be spreading fake news reports
There have also been several attacks in recent months on traditional political targets. In August, the German parliament faced another attack. In May, it was Chancellor Angela Merkel's Christian Democratic Union. Both attacks failed and authorities believe a Russian network was behind the attempted intrusions. Experts have labeled the network "APT 28," an abbreviation for Advanced Persistent Threat.
The same group is believed to have been behind the successful attacks on the German parliament last year. Authorities described their main method of attack as spreading disinformation. The campaigns are carried out by supposed hackers and are often difficult for regular internet users to distinguish from actual news reports.