User, artists and music publishers have reason to celebrate. YouTube and GEMA, Germany's music rights organization, have surprisingly ended their seven-year battle over copyright and license fees.
From now on, thousands of music videos that have been banned from the video platform will be made available to users in Germany. According to the agreement, YouTube will pay GEMA an undisclosed fee each time a music video is viewed, so that the rights holders can in turn be paid.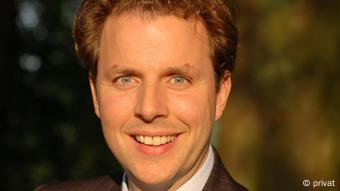 Media lawyer Christian Solmecke
"Finally artists will be getting money for the music that has always been on YouTube," said Cologne-based media lawyer Christian Solmecke. "That's certainly a big success for the rights holders."
At the same time, he said, artists won't be making huge sums. He told DW that the new deal between YouTube and GEMA doesn't give artists the legal security he had hoped for. YouTube continues to see itself as a technological platform and won't take responsibility in the future for the music that is uploaded to it. According to YouTube, copyright breaches are committed by its users, not by the platform.
Be careful what you post on YouTube
"The deal also shows that license payments for individual music streams don't work, but that payment has to be calculated in a different way," commented Bitkom, the trade organization for information and telecommunications in Germany. GEMA should adjust its fee policy, according to Bitkom. In fact, the only artists that will see any cash from the deal are those that are represented by GEMA.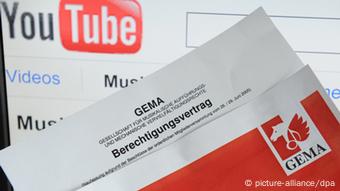 Negotiations had gone on for seven years
The annoying message that reads, "Unfortunately this video is not available in your country" will not disappear completely. According to German news agency dpa, videos will continue to be blocked if the artist or their label is not a member of GEMA and does not have a separate agreement with YouTube.
Many of the videos that do include music represented by GEMA were unblocked shortly after the deal was announced on Tuesday. That gave German users immediate access to thousands of videos that had previously been banned, confirmed a spokeswoman for GEMA.
Can music fans upload any music video they want in the future? Media lawyer Christian Solmecke poured some cold water on the matter.

"As a private individual, I still may not upload anything I have lying around on my hard drive." It's still illegal to add the latest Taylor Swift hit to your vlog and upload it to YouTube. "You should avoid doing that," said Solmecke. "Otherwise you'll be slapped with a hefty fine."