The progam
More than 5,000 films from around the world were submitted to this year's festival - a new record high. Of these, 409 films from 72 countries will screen across the 10 sections that comprise the official Berlinale Program, that's six more than last year. A further 778 films will screen for industry insiders as part of the European Film Market. Over the course of 11 days more than 1,200 films will be shown. That's more than 100 each day.
The main act
Of course, films in the running for Golden and Silver Bears are the festival's main focus. Alongside the festival's opening film, Wes Anderson's "Grand Budapest Hotel" 19 others are in the running for something shiny. In the mix are three Chinese productions. The only other country to have more horses in the race is German with four submissions.
Stars of the festival
The brightest stars of this year's festival are George Clooney und Tilda Swinton, Bradley Cooper, Charlotte Gainsbourg, Ralph Fiennes, Bill Murray, Matt Damon, Catherine Deneuve, Bruno Ganz, Uma Thurman and Burghart Klaussner.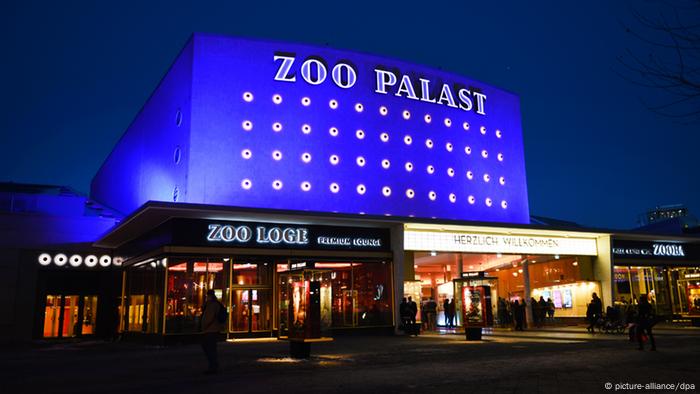 The legendary Zoo-Palast re-opened its doors
The juries
While eight specialists (lead by US producer and scriptwriter James Schamus) will decide what film wins what bear, there are, in fact, 50 juries across this year's program. Some other standout names: Oscar-winner Christoph Waltz und "James Bond" producer Barbara Broccoli.
The Berlinale Bears
The unmistakable icons are plastered over T-Shirts, posters, baby pacifiers, king mouse pads and cereal bowls. The original bear statuettes were designed by artist Renee Sintenis (1888-1965) and they looked a little different. The bears stood on their hind legs and were cast in actual gold and silver. There's an exhibition of Sintenis' work open until March 23 at the Berliner Georg Kolbe Museum.
Cinema meets the philharmonic
On February 9, the Berliner Philharmonie will play the score of the digitally re-mastered version of Robert Wiener's 1920 German classic, "The Cabinet of Dr. Caligari."
Culinary Cinema
"We like it hot … but don't let it burn." Under this motto the "Culinary Cinema of the Berlinale" serves up a menu of current films with a focus on food. After the films screen, audiences discuss food, culture and politics while dining on organic food prepared from celebrity chef menus (with vegetarian options, naturally). Festival director Dieter Kosslich came up with the idea for this section eight years ago as a bit of fun on the side, but it has since established itself as a mainstay - or main course, if you will.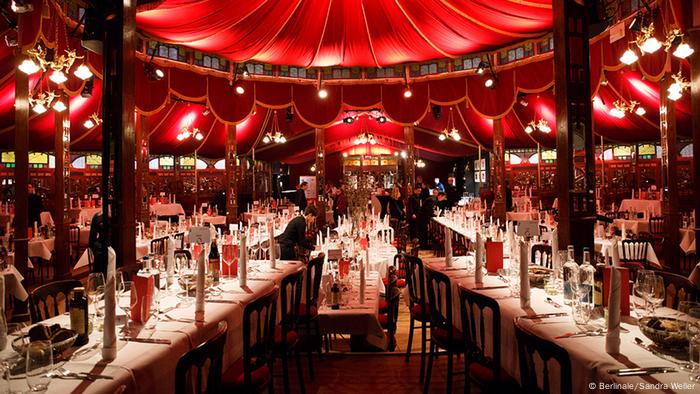 The Gropius Mirror restaurant
Something for the kids
The "Generation" section is a speciality program for younger people aged 4 - 18. This section is comprised of 60 films, both features and shorts, from 36 countries. Some of the filmmakers will stick around after their screenings to answer questions that their films might inspire in their younger audience. The Berlinale website has a special section for kids reporting on the festival and a kids-only jury will award a Glass Bear to their favorite film.
Legendary cinema
From 1957 to 1999, Zoo-Palast was the jewel in Berlin's crown of theatres. Here, 123 Golden Bears, 268 Silver and Eight Bronze Bears were awarded. Now, after 3 years of renovations, the legendary Zoo-Palast will reopen its grand old doors to the next generation of film-goers.
A festival first
This year an Ecuadorian-Faroese production will light up the screen.
The shortest film
"Kamakura, " or "Snow hut," by Japanese filmmaker Yoriko Mizushiri is five minutes long and will screen in the "Berlinale Shorts" section.
Country with the most entries
Germany leads the way with 72 (co-)productions.
New and tasty
The Berlinale now boasts simple, tasty food. Six food trucks will be parked in Potsdamer Platz offering healthy, handmade on-the-go options for people racing between screenings. Bon appetite!