A historian commissioned by German automaker Volkswagen to examine the company's role under Brazil's military dictatorship from 1964 to 1985 has concluded that while some security guards cooperated with regime officials, there was no concrete proof that the collaboration went further.
"There is no clear evidence found that the cooperation was institutionalized by the company," said Christopher Kopper (above photo), a history professor at Germany's Bielefeld University.
His study, based on statements by former employees and archive material, said VW security guards had collaborated with the regime's political police by listing workers seen as leftist militants, allowing interrogations with the use of torture at the VW factory and providing cars for detainees to be transported away.
Read more: VW executive Oliver Schmidt sentenced to seven years in jail over Dieselgate
Authoritarian regime
The company commissioned the study in response to accusations that Volkswagen do Brasil had worked together with the military regime, which has been found to have committed various atrocities while crushing opposition groups, including the systematic torture of detainees.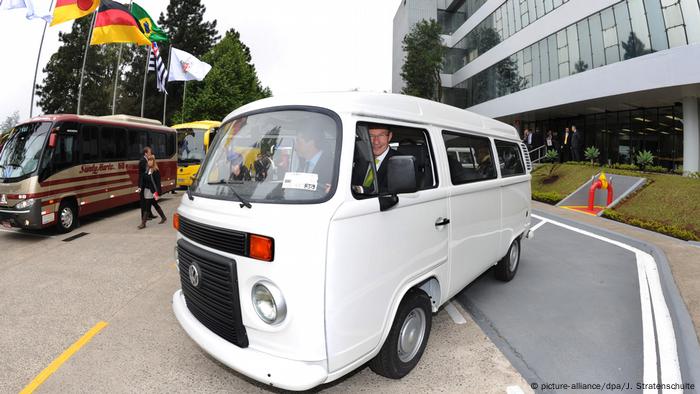 VW has a major site at Sao Bernardo do Campo in Brazil
However, VW said it was not considering paying any financial compensation to victims at the moment, and was also not planning to extend the study to activities at its factory in Argentina during the years of military rule there.
VW is the third-largest automaker in Brazil by sales.
Several demonstrators protested outside the factory during the event marking the publication of the study, complaining that VW had refused to issue a formal apology or compensate the victims.
Kopper said at the event that the company had given him full assistance in carrying out a completely independent study.
Read more: Investigators raid VW offices as tax fraud suspicion lingers
.
tj/ng (Reuters, AP)