"Kumi! Always Ascending to New Heights for Humanity!" a well-wisher wrote when Naidoo posted details of his "challenging and unforgettable experience" on Facebook.
That's not far from the truth when it comes to the South African with the interesting collection of dashikis and colorful campaign armbands and long record of lending his energy to fights for political change, social justice and the environment across continents.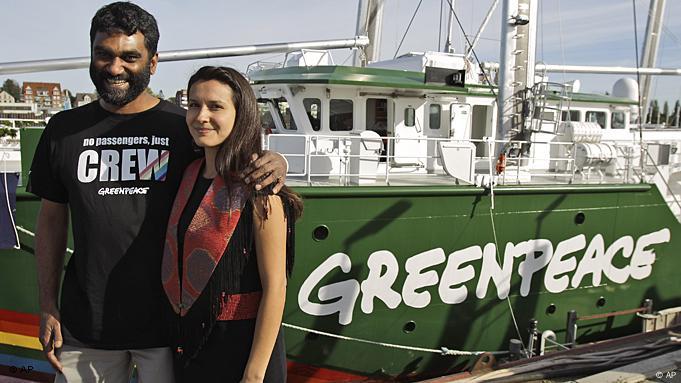 Kumi Naidoo (left) and indigenous and environmental activist Melina Laboucan (right) beside the Greenpeace vessel 'Rainbow Warrior III'
No stranger to heights
Six years ago, the then Greenpeace International executive director scaled a Russian oil rig in the Arctic in protest of the drilling that was going on in the region.
In 2009, he emerged a hunger strike to protest shortages of basic commodities in Zimbabwe under the inept leadership of then-president Robert Mugabe to take up the top job at the non-governmental climate lobby group.
Activists who are familiar with Naidoo's work say his confrontational style, that dates back to the fight against racial oppression in South Africa in the 1970s, was a good fit for Greenpeace.
Greenpeace activists and supporters widely regarded Naidoo as a fearless leader and asset to the Amsterdam-based global organization, with some saying it found direction and renewed energy.
It is hard to predict whether the man fondly known as "Comrade Kumi" will conform to Amnesty's way of doing things or visa versa. The organization has at times come under fire over a perceived pro-Western bias. Israel is one of its harshest critics.
Naidoo, like many activists of his generation in South Africa, fiercely opposes Israel's treatment of the Palestinian people. In his role as Africa Rising interim chair, he has also spoken out against Israel's alleged racism against Africans.
"I suppose one can't sail the Esperanza or the Rainbow Warrior into the notorious Chikurubi Prison because of human rights violations," one commentator, who declined to be named, said of Naidoo's appointment.
The two ships were used in Greenpeace campaigns and Chikurubi Prison in Zimbabwe is notorious for alleged human rights abuses.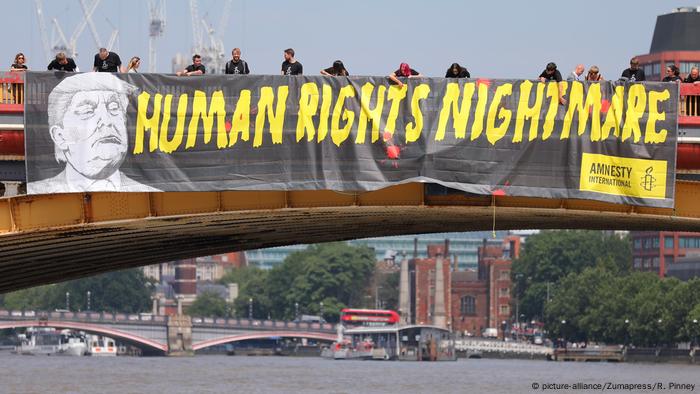 An Amnesty International protest in London during a visit by US President Donald Trump in July 2018
Return to Africa
Naidoo stepped down as Greenpeace chief in 2015 and returned to Africa, where he helped to form pan-African civil rights organization, Africans Rising for Justice, Peace and Dignity. It is an amalgamation of trade unions, religious and civil society organizations and the climate lobby across Africa that sought Naidoo out as a leader.
In 2017, the fledgling movement made civil society solidarity trips to places such as The Gambia, in West Africa.
"We need to look at how we, in fact, do not allow ourselves to be limited by what we can do together, because individually, each of our countries – even the strongest amongst us - cannot stand against the United States, China, and the EU," Naidoo told South Africa's public broadcaster at the time.
The purpose of the movement is captured in its Kilimanjaro Declaration signed in Arusha in August 2016. Naidoo said the document was "a very simple one-page vision of recasting the narrative of Africa because our leaders let us down in multiple ways".
On the peak in Tanzania on July 18, 2018, the cause was close to home for Naidoo and the Trek4Mandela expedition. Their bid to scale Africa's highest mountain was to draw attention to the lack of sanitary towels for girls in Africa who menstruate and how that interferes with their schooling especially.
The climb also marked the centenary of the birth of Nelson Mandela, the late anti-Apartheid icon, on July 18, 2018.
"The box is fundamentally broken"
Naidoo's prominence as an activist against racial oppression in South Africa is by his own admission a "disruptor" who has publically stated that the world needs more civil disobedience.
About a year ago, he asked the audience at a TEDx talk in Johannesburg to think about how well-adjusted they had become to injustice.
"If we are to understand the moment of history that we find ourselves in, lets be very clear - we need a completely different mindset, we need to be thinking not simply outside of the box, we have to take the whole box and throw it very very far away because that box is fundamentally broken," Naidoo said.
Naidoo was born in the city of Durban in 1965, where he became politically active as a teenager under Apartheid. After being arrested on several occasions for violating laws that favored a white minority, he went into exile in Britain.
An Oxford graduate, he holds a PhD in political sociology and earned his doctorate after returning to South Africa, along with a wave of exiles in 1990, when the Apartheid regime began to crumble.
In the years that followed, he was a key player in the fields of literacy and organizing post-Apartheid civil society.
Naidoo previously headed non-governmental groups such as CIVICUS, Global Call to Action Against Poverty and the Global Call for Climate Action. Amnesty International, which was founded by British lawyer Peter Benenson in 1961, has also picked a leader with strong credentials as an anti-nuclear advocate.
Naidoo succeeds Salil Shetty, a human rights activist from India who was appointed Amnesty secretary general in 2018.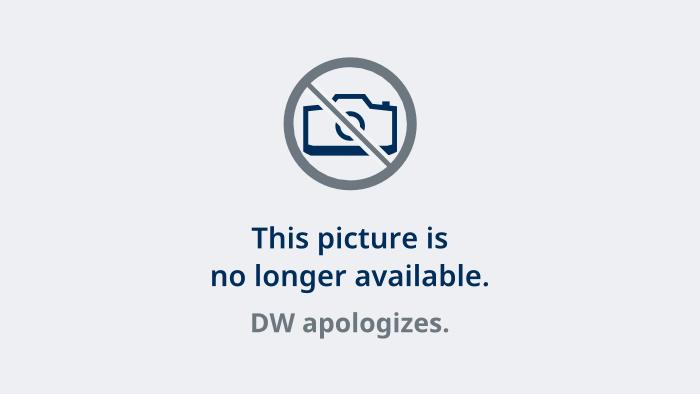 As a 16-year-old schoolboy, Amnesty International founder, Peter Benenson, helped to set up a relief fund for children orphaned by the Spanish Civil War