The US has arrested ex-Guatemalan presidential candidate Manuel Baldizon in Miami to face corruption charges in Guatemala, authorities from both countries said Sunday.
Reuters news agency said Baldizon has requested asylum since arriving in the US.
Police detained Baldizon in Miami on Saturday after he arrived at the airport from the Dominican Republic, Guatemala prosecutor's office spokeswoman Yesenia Enriquez said.
The US Embassy in Guatemala said the arrest occurred in response to an Interpol arrest warrant, adding: "The United States will follow established international protocols to return Mr. Baldizon to Guatemala to face justice."
Read more: Brazilian firm Odebrecht ordered to settle fines in bribery scandal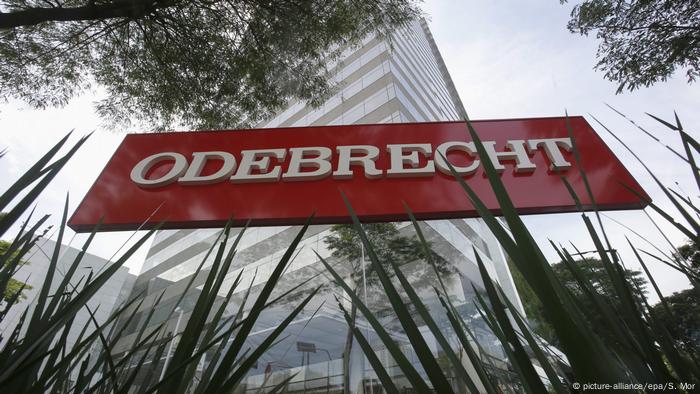 Odebrecht is the center of multiple corruption-related probes in South America
Odebrecht investigation
Baldizon, a business tycoon who ran for the presidency in 2011 and 2015, allegedly accepted bribes from Brazilian construction company Odebrecht to help it win construction contracts in Guatemala. The 47-year-old also faces charges of conspiracy and money laundering as part of the same case.
Odebrecht, one of the largest construction companies in South America, has admitted paying multi-million dollar bribes to public officials in multiple countries to win public contracts. The firm has spent some $3.5 billion (€2.9 billion) to settle corruption-related cases in the United States, Brazil and Switzerland.
Guatemalan authorities are also seeking the arrest of ex-Infrastructure Minister and presidential candidate Alejandro Sinibaldi as part of their Odebrecht probe. Police carried out 10 raids and arrested three people related to the case on Saturday.
Read more: Odebrecht bribed across Latin America
amp/jm (AP, Reuters)