Calls for a more regulated Internet are nothing new.
But they have grown louder as the "network of networks" continues to connect people socially and politically - more than 2 billion and rising - while at the same time generating billions of dollars of revenue through electronic commerce.
Proposals to place the Internet under the control of a global authority, like the International Telecommunication Union, a UN body, have resurfaced in time for the World Conference on International Telecommunications (WCIT), which kicked off Monday (03.12.2012) in Dubai.
The conference will discuss and likely revise many of the current international telecommunications regulations, originally agreed in 1988 - at a time when the Internet was largely unknown outside of academia.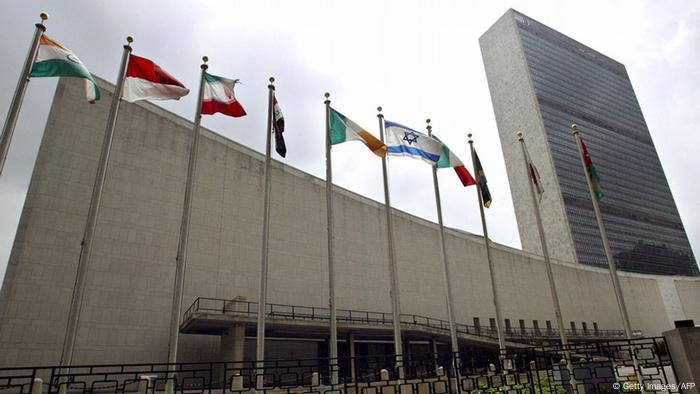 The UN could play a greater role in the Internet through its agency, the ITU
'Facebook-generated' protests
Since then, the Internet has become increasingly pervasive - and powerful.
For instance, Net observers say the Arab Spring would have failed to achieve the scale it did without Facebook and other social media - hundreds of thousands of unhappy citizens apparently agreed to protest and organized their demonstrations via these interactive platforms.
"The underlying fact is that the Internet provides unprecedented access to information and allows people to freely exchange information," said Markus Kummer, vice president of public policy at the Geneva-based Internet Society, which coordinates the committees and task forces that maintain the Internet's core protocols. "It doesn't go down well with some countries that value national sovereignty higher than the free flow of information and knowledge."
Russia, China and Iran are among the countries that would like to see greater Internet controls, either in the form of new regulations or a global authority, or both. They say more regulation is needed to deal with issues such as spam and cyber-crime.
But critics argue their real reasons are to control the packets of information that move across their borders.
Bottom-up approach
"The fact is many governments are not comfortable with the existing governance arrangements, which are bottom-up, with a very flat structure and no one in charge," said Kummer. "That's the opposite of what governments, even in democratic societies, are used to. So there is underlying tension."
That's how Adam Peake sees it, too. Peake, an executive research fellow at the Center for Global Communications (GLOCOM) in Tokyo, points to a push by a number of governments for greater Net regulation.
"Some countries are looking to the WCIT to rein in some of the freedoms that the Internet has given us, like freedom of speech and freedom to innovate with applications that undercut traditional telecommunications models," said Peake. "They want control over content and business models."
A number of countries would like to see the ITU become a global Internet watchdog of sorts, or at least extend its authority to include Internet Protocol (IP) communications.
Founded in 1865 to establish international telegraph standards, the ITU became a part of the UN in 1947. It has never seen its authority extend beyond switched telephone networks and international radio. The Internet has developed completely outside of its control.
ITU to flex its muscle?
While struggling to officially deny that his organization is interested in becoming an Internet regulator, ITU Secretary General Hamadoun Touré took pains in a recent speech at Columbia University to narrowly define today's understanding of Internet governance as concerning only domain names and addresses.
"These are issues that we're not talking about at all," Touré said. "We're not pushing that - we don't need to."
But the ITU could flex its muscle in cyberspace in many other ways, according to Peake.
"There are proposals for ITU recommendations to become nationally mandated," he said. "That would give the agency massive power."
Many countries, including the United States, want the Internet to retain its open and innovative nature. That point was made clear during the first and second World Summit on the Information Society (WSIS), which took place in Geneva and Tunis in 2003 and 2005, respectively.
Most Internet businesses feel the same way.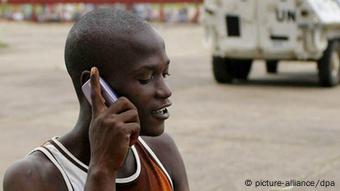 Internet-enabled cell phones are credited with driving development in poorer parts of the world
'Backbone of globalization'
WSIS involved all the stakeholders - governments, industry, civil society and the traditional Internet technology and academic groups - and established the Internet Governance Forum as a platform for these groups to meet and exchange views on a regular basis, according to Paul Rendek with the regional Internet registry RIPE, a participant in the talks.
"We are now consulted by governments and other stakeholders and see much more acceptance to the multi-stakeholder model. Everyone has a place in the Internet advisory talks. And that gives us a road to a stable Internet," he said.
But as with the WSIS events and the many smaller conferences and forums held since then, the Dubai meeting is likely to see certain parties butting heads, possibly even harder than in the past.
"It's inevitable that governments are more interested in the Internet these days - it's the backbone of globalization," said Rendek. "Regardless of what happens in Dubai, Internet governance is an issue that isn't going away. "