The husband of British Queen Elizabeth II was admitted into the private King Edward VII Hospital in London on Tuesday evening.
A Buckingham Palace spokesperson said his admission was "a precautionary measure" taken on the advice of Philip's doctor.
Also known as the Duke of Edinburgh, the senior royal is expected to remain in hospital for a few days of "observation and rest."
His illness is not related to COVID-19 and he was said to be in "good spirits" after arriving by private transport and not an ambulance.
Both he and the 94-year old queen were vaccinated against the coronavirus in early January.
During England's current coronavirus lockdown, the prince has been staying at Windsor Castle, west of London, with the queen since their age puts them at high risk.
Within an hour of his arrival, camera crews and photographers from Britain, Australia, France and Germany began gathering outside the hospital where police stood guard.
"Really sorry to hear that His Royal Highness, the Duke of Edinburgh is in hospital," British Health Secretary Matt Hancock said. "Sending him my best wishes for a speedy recovery."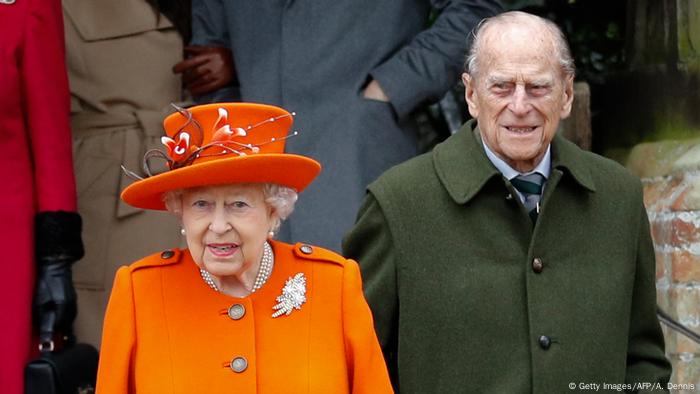 Now 99-years old, the prince has retired from his royal duties and rarely appears in public, this picture is from December 2017
A regal life
Philip married the then-Princess Elizabeth in 1947 and is the longest-serving royal consort in British history.
Together, he and the queen have four children, eight grandchildren and nine great-grandchildren.
A Greek-born former naval officer, Philip is known for his sometimes brusque manner and humour.
During their marriage, Philip shelved his personal ambitions to support his wife, sharing her sense of duty and tradition.
While the queen has reduced her public engagements in recent years, her son and heir, Prince Charles, has taken an increasingly leading role, alongside his eldest son Prince William and wife Kate.
Retired from duties
Though he has enjoyed a rather robust life into old age, over the last decade, Philip has endured a number of health issues.
These include suffering from an infection, which kept him in hospital for two-nights, and later having a hip operation.
Philip retired from his royal duties in 2017 and now rarely appears in public.
However, two years later, at the age of 97, he gave up his driver's license after a car crash involving his Land Rover.
He was most recently admitted to hospital at the end of 2019, spending four nights in the same facility he is in now.
mb/msh (AP, Reuters)