A report from the Equality and Human Rights Commission found the situation has worsened for black people and ethnic minorities on numerous fronts over the past five years.
Race it found was the motive behind 82 percent of hate crimes recorded in England and Wales, adding that there was an "unprecedented spike" in hate crimes after Britain voted on June 23 to leave the EU.
Black people are more than twice as likely than white people to be murdered in England and Wales than white people and three times more likely to be prosecuted and sentenced, the report found.
"The combination of the post-Brexit rise in hate crime and deep race inequality in Britain is very worrying and must be tackled urgently," said commission chair David Isaac.
"If you are black or an ethnic minority in modern Britain, it can often still feel like you're living in a different world, never mind being part of a one nation society," he added.
Britain can expect widening social divisions and increased racial tensions unless the government takes urgent action to tackle deep-rooted inequalities, the new chair of the watchdog warned.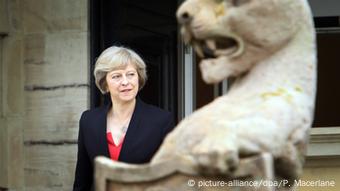 May or may not
Isaac said he was encouraged to hear commitments to tackle inequality made by Theresa May in her first prime ministerial statement in July, but warned that the government must back this up with a race equality strategy.
Previous efforts to address race inequality had been "piecemeal and stuttering" and had amounted more to "one nation platitudes" rather than policies, he said.
"So far the government's economic plan since 2010 has not been paralleled by a race inclusion plan that prevents cutting some communities even further adrift from equality of opportunity.
As unequal as ever
In work, black employees with degrees are paid on average 23.1 percent less than their white counterparts.
White people are more likely to be employed, better paid and in positions of power, the commission said.
The unemployment rate for white British people was recorded as 6.3 percent, compared to 12.9 percent for ethnic minorities.
The parliamentary commission said there had been some progress, with an increase in the number of people from ethnic minorities gaining degree-level qualifications.
Meanwhile, white working-class boys had the worst GCSE results overall – while conversely Chinese and Indian educational achievement was improving. Just 6 percent of black school leavers attended a Russell Group university compared with 12 percent of mixed and Asian students and 11 percent of white school leavers.
jbh/kl (AFP)