A 24-year-old employee of the Serengeti Zoo near Hamburg was recovering from a lion attack and his life was not in danger, park officials said on Sunday.
"We can say it's a miracle that our young colleague is still alive," zoo chief Fabrizio Sepe told reporters.
Just before opening time on Saturday, the zookeeper entered the lion enclosure as the animals were feeding on the meat left out for them. It was not immediately clear why the man had done so, but preliminary information indicates he was likely trying to complete a routine fence check. Normally, zoo employees only enter the area if lions are in their cages.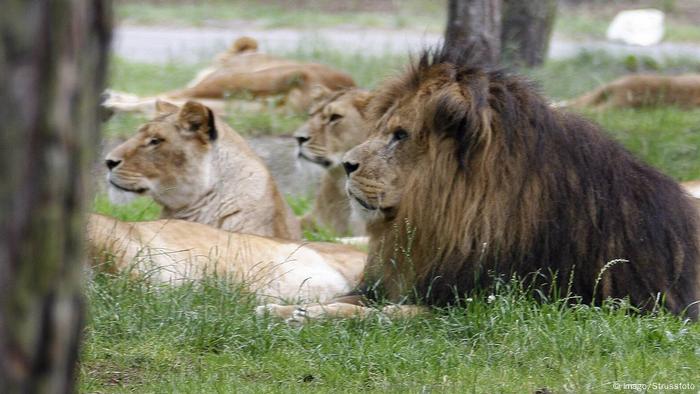 Lions lounge at Serengeti Park in Hodengahen
The two male lions, which have been castrated and separated from the rest of the lion pack in the zoo, spotted the man and attacked him. The zoo worker sustained injuries to his arm, leg, and chest, according to mass-circulation Bild newspaper.
"The animals bit him several times," Sepe said. "Two other zoo keepers saved their colleague and fended off the lions."
The victim was brought to hospital by an emergency helicopter and was conscious and able to speak, according to police. He then underwent a five-hour surgery and is expected to eventually make a full recovery.
More than 1,500 animals live at the park in Hodenhagen in Lower Saxony. The zoo also caught attention five years ago, when a lioness tried to attack a safari bus used to ferry visitors through the compound, breaking one of the windows. A family sustained slight injuries due to broken glass.
law,dj/jm (AFP, AP, dpa)
Every day, DW's editors send out a selection of the day's hard news and quality feature journalism. Sign up for the newsletter here.