According to the organizers of the Berlin Film Festival, this year's lifetime achievement award winners Hanna Schygulla and Wolfgang Kohlhaase "decisively shaped post-war German cinema," albeit in different ways.
"Hanna Schygulla and Wolfgang Kohlhaase both stand for renewal and departure - in West and East Germany. Hanna Schygulla's name is inseparably connected with Rainer Werner Fassbinder's films," said Berlin Film Festival Director Dieter Kosslick. He added that Wolfgang Kohlhaase adopted a course that was new for East Germany's public-owned film studio in his first collaborations with director Gerhard Klein.
From anti-stardom to success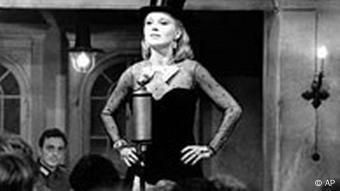 Schygulla became known as the "new Marlene Dietrich"
Born on December 25, 1943, in the Upper Silesian town of Koenigshuette, Hanna Schygulla began performing at the Munich Action Theater through her connection to Rainer Werner Fassbinder in 1967. She went on to star in 20 of his films between 1969 and 1980.
Schygulla was considered Fassbinder's muse and through him she became an icon of New German Cinema. After his death, she starred in films by some of the world's most acclaimed directors, such as Jean-Luc Godard, Carlos Saura, Ettore Scola, and Andrzej Wajda. Her role in "Lili Marleen" in 1981 launched her reputation as the "new Marlene Dietrich," particularly in the US.
She claimed the Silver Bear award in Berlin in 1979 for "The Marriage of Maria Braun" and the best actress award in Cannes in 1983 for "Storia di Piera" by Marco Ferreri. More recently, she drew critical praise for her performance in the 2007 drama by German-Turkish director Fatih Akin, "The Edge of Heaven."
"With Hanna Schygulla we are honoring an actress who, after being featured as an anti-star by Fassbinder in his early films, became - with her expressive sensuality and stirring voice - one of Europe's most exciting actresses," Rainer Rother, artistic director of the Deutsche Kinemathek film archives, said in a statement.
Screenwriter with a sense of irony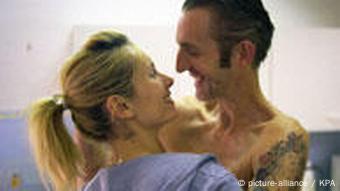 Kohlhaase focuses on social reality
Wolfgang Kohlhaase, born in Berlin on March 13, 1931, originally planned to become a journalist, but soon became fascinated by film thanks to some acquaintances in the cinema industry.

Kohlhaase had a strong influence on East German film and he is one of the East German film artists who continued to be successful in the business after the fall of the Berlin Wall.
His first box office hits were with film director Gerhard Klein. Works like "Berlin - Ecke Schoenhauser" ("Berlin - Schoenhauser Corner," 1956/57) express an enthusiasm for neorealism and a sense of social reality, showing everyday life in East Germany.
Ever since, life in divided and later reunited Berlin has been a focus of Kohlhaase's work, featuring in one of his latest films, "Summer in Berlin," (Andreas Dresen, 2004/05). Kohlhaase also had an interest in German fascism and its effects, leading him to team up with Konrad Wolf on four films, one of which - "Solo Sunny" - won a Silver Bear at the 1980 Berlin Film Festival.
"In Wolfgang Kohlhaase we have the rare case of a writer who is named in the same breath as the director. The sense of authenticity in both his characters and stories, his laconic, very economical language, and his fine irony have been a stroke of luck for German cinema," said Rainer Rother.
The Berlin Film Festival, which ranks among the top three European film festivals, runs through to February 21.
Author: Eva Wutke
Editor: Kate Bowen