Deutsche Welle: How does it feel to be at the helm of the Berlinale as it celebrates an important anniversary?
Dieter Kosslick: The 60th year gives us an opportunity to have a little reflection about what we have been doing for 60 years. The Berlinale has a wild, rock 'n' roll history: it was founded in the Cold War, and it was also a partner for eastern European countries. It reached out a hand to Asian and Chinese films. The first Golden Bear to go to a Chinese filmmaker went to Zhang Yimou, who is actually back in the competition this year, and the second went to a Taiwanese filmmaker, Ang Lee, his first Golden Bear. So it's quite interesting when you see the history.
We've had scandals - only once, and I must say that's good for Berlin. Only once the police came because they thought that [Nagisa] Oshima's film "In the Realm of the Senses" was pornographic.
How important has that controversy been as far as breaking new ground for the Berlinale and what it's attempted to do?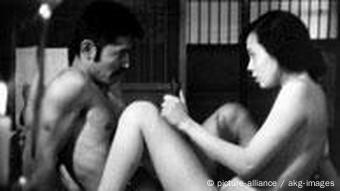 Nagasi Oshima's film "In the Realm of the Senses" caused a sensation when it was shown at the 1976 Berlinale
The thing is, these breaks, or these scandals - all this brought changes. It brought changes to the festival and, in a way, it kept the festival alive. Because if you just go on for what you have done for years and years, then not only does the festival become tired, but also the audience doesn't come to your festival.
So these breaks have been very necessary to keep us young, or to keep the festival young. Since I became director, our red carpet has been not only been a red carpet for stars, it is also a red carpet for stars who say something about politics in the world, about the worst things that have happened. They give a statement to the world, about how they see the world. It's tough, some films we show, but we think we also have to deliver images which you normally don't get.
Of course there's the Berlinale and there's the Cannes film festival, and there's always a certain amount of competition between the two. Does it disappoint you sometimes when certain filmmakers decide to wait until summer to present their films in Cannes rather than here in Berlin?
Yes, I'm very disappointed when this happens. It doesn't happen as often as you might think but last year we had a wonderful film from Australia called "Samson and Delilah." We really wanted this film, and we invited this film, and then it went to Cannes. Of course I was disappointed because it was a really good film, but what can I do? I mean [in Cannes] there is the sea, it's summer, it's warm, and Cannes is bigger in the hall of fame than the Berlinale. What can I do? I can only try hard to avoid this.
After 60 years of the Berlinale, what do you think is going to be important for this festival to remain a leading festival in world cinema in another 60 years' time?
Well, I think the festival will definitely change through technology and also through the politics of opening or marketing films. But, I guess festivals today are already an alternative to the endless surfing on the internet, to the hundreds of thousands of emails and pieces of information that people depend on now. There are not a lot of people I know who live without a computer - I am one.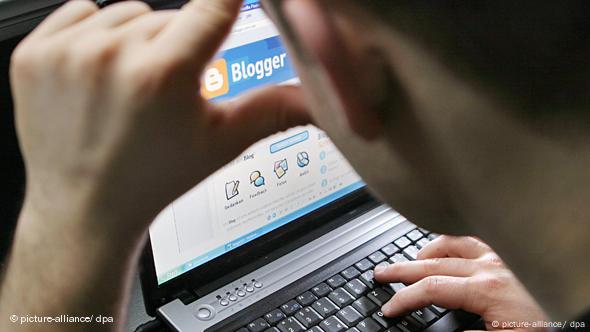 Kosslick says the volume of information on the internet will make curation more important in the future
We are here to curate a program, and people like to go there and see selected things because somebody was working before, and selected the films as something he thinks people will like to go and see. And these things will not change in 60 years, I guess. Anybody can put something on the internet - a photo or information. Nobody has any orientation. One says yes, another says no, and seven billion people in the world are doing this. So the curating part will be much more important in the future, not only for the film, but also for other areas. I am convinced of this.
Will it be possible to have a festival without the political aspect of it?
Yes it's possible, but it wouldn't be successful, because people need relevance. People like to go to things where things are really taken seriously. Even if we are in the entertainment business, it's really important to deal with art seriously.
Interview: Breandain O'Shea (skt)
Editor: Kate Bowen