Just last week, Siemens, the German engineering giant, elected renowned Turkish business women Güler Sabanci to its supervisory board. She is a member of the Sabanci family, one of the wealthiest in Turkey, but it is her individual efforts and achievements as the head of the family conglomerate which have earned her international acclaim. She was named by Forbes in 2012 to its list of the world's most powerful 100 women.
The selection of Sabanci, however, came as a surprise to many in Europe. Turkey is more famous in Western media for unpleasant headlines, such as the rise of political Islam, the headscarf debate, violence against women, or her comments on extrajudicial killings.
But now, Sabanci has prompted fresh interest in the West on the role of women in Turkey's business world.
While the European Union is busy discussing ways to increase the number of women in top position with a gender quota, Turkey's largest companies have already set the pace with an impressive number of successful women executives in top corporations.
Measures decrease gender gap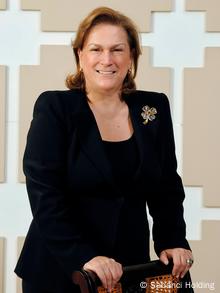 The high number of female executives in Turkey is astonishing, explained Sabanci
Lale Saral Develioglu, Deputy General Manager and Chief International Business Officer of Turkey's communication and technology giant, Turkcell, is one of those female executives. She is in charge of the group's subsidiaries in eight countries, including Turkcell Europe, overseeing billions of euros in business operations.
"The high number of female executives in Turkey often astonishes our counterparts in Germany and in other European countries. We are very proud of that," she told Deutsche Welle.
Women face more challenges in business life and in their careers, according to Develioglu, but drawing up rules on gender equality and closely following their implementation in the company are key to decreasing the gender gap.
Today, around 35 percent of the business executives in Develioglu's company are female. The rate of overall female personnel is nearly 50 percent.
"We pay special attention to gender equality. Equal pay for equal work has long been an established rule in our company, and it is also a norm in almost all Turkish companies," Develioglu said, adding how the ongoing problem in Europe in terms of equal pay has been puzzling for many Turkish professionals. "We have introduced measures to prevent gender discrimination in recruitment and promotions, we are trying to provide utmost care for a balance between personal and business life. And we are also closely following the implementation of these rules," she stressed.
Special health insurance for the mothers and their children, support for baby nurseries, or private rooms in company buildings for breastfeeding mother are among the measures offering a better work environment for women, which, according to Develioglu, are helping to close the gender gap at work and enhance career opportunities of women.
The other side of the coin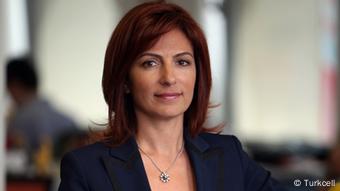 We pay special attention to gender equality, says Lale Develioglu
Despite these positive figures, however, Turkey ranks at the bottom in Europe in overall female participation in the workplace. Discrimination and violence against women are still among the most pressing problems in the country.
The female share on the executive boards of Turkish companies throughout is not more than 10 percent, says Murat Yeşildere, Turkish managing partner of international human resources firm Egon Zehnder. The rate would be even lower if family businesses, where female members may have a say in management, are excluded.
Overall employment figures are even worse. The president of Women Entrepreneurs Association of Turkey, Sema Kendirci, says female employment has been falling across Turkey in the last decade. The total female employment rate has dropped from 35 to almost 25 percent in the last 10 years, which is lower than any European country.
Rich potential of women wasted
Yet, female business leaders in Turkey are confident they can change this picture by reaching out to unemployed women through special projects to promote skills and career advancement.
Develioglu, of Turkcell, says there is a need for more progress in the field of gender equality and for using the great potential of women, which is wasted due to their exclusion from the workforce.
According to Develioglu, participation of women to business life, in each and every level of the company, has a positive impact.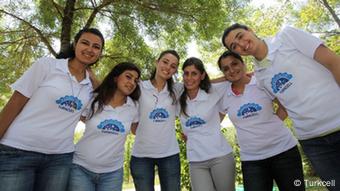 'Snowdrops' is a project to educate disadvantaged girls
"Today, more than ever before, companies need diversity. They need diversity in order to develop different approaches, to make progress," said Develioglu, underlining the positive contributions of women in business life.
Turkey's female business elite are working with NGO's to develop projects to reach out to women. One of these projects, "Snowdrops," has been a success story. "Since 2000, the Snowdrops project has reached out to thousands of girls lacking the means to go to school, providing 95,000 scholarships so far for their education," Develioglu said. "We are now providing 10,000 scholarships annually for girls in order to support equal opportunities in education."
Another model project, Women Power for the Economy, has provided micro-credits for 55,000 low-income female entrepreneurs and will reach out to an estimated 100,000 more women in the next 4 years.
Leaders of the business community, together with the government, have also launched a new initiative - Equality in the Workplace - signing a declaration to decrease the gender gap in the Turkish economy.
Although Turkey still offers a murky picture in terms of women rights, rising female participation in all levels of business life are providing a new perspective.
As Lale Develioglu stressed, the presence of women business leaders does not only enrich the companies they work for, but also encourages other women to follow in their footsteps.
Selcuk Oktay contributed from Istanbul.