Tunisian authorities confirmed that they arrested eight people suspected of direct involvement in last week's attack on a beach resort that killed 38 foreign tourists. The eight arrested individuals were "directly" connected to the June 26 attack in the coastal resort city of Sousse, according to Tunisia's Minister of Constitutional Bodies and Civil Society, Kamal Jendoubi.
Twelve people had initially been detained but four were subsequently released. Minister Jendoubi also explained that among the eight who remained in custody, one was female.
"The security services have been able to uncover and destroy the network that was behind this operation," Jendoubi said. He added that 1,377 extra armed security officers had been deployed to reinforce police already on the ground, especially in tourist areas. Government officials had criticized a slow roll-out of added security measures.
Tunisian President Beji Caid Essebsi also admitted this week that security forces had not taken sufficient steps to protect tourist beaches despite ongoing threats from militants.
Link between March attack and Sousse
In last week's attack, a gunman opened fire on tourists on a crowded beach in Sousse. The terror attack was the worst of its kind in Tunisia's history.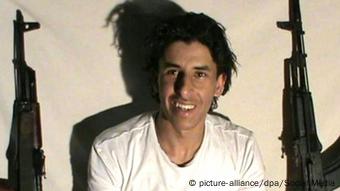 Tunisian police are looking for accomplices in Seifeddin Rezgui's deadly attack
In March, gunmen had killed 21 tourists and a policeman in an attack on the Bardo Museum in Tunis. The self-styled "Islamic State" (IS) claimed responsibility for both attacks.
Authorities identified last week's attacker as Seifeddin Rezgui, a 24-year-old Tunisian man, who was gunned down at the scene by the police. Rezgui had received training from jihadists in neighboring Libya, and was there at the same time as the two Tunisians behind the Bardo Museum attack.
The interior ministry also identified another man who allegedly was involved in both attacks as 29-year-old Shamsuldin Cendi, and appealed for the public's help in apprehending him.
ss/msh (AFP, dpa)