White House Communications Director, Hope Hicks, announced her departure on Wednesday, a day after testifying for nine hours in front of US lawmakers investigating Russian interference in the 2016 election.
One of US President Donald Trump's closest and most loyal confidantes, she is also his longest-serving aide, having become the spokesperson for his US presidential campaign in 2015.
The 29-year-old former model and public relations executive is reported to have told colleagues she felt she had accomplished all she could in the role.
Trusted aide
"There are no words to adequately express my gratitude to President Trump," Hicks said in a statement about her departure.
Read more: Trump Nobel Peace Prize nomination was fake — Nobel Institute
Her billionaire boss paid tribute to the aide's "outstanding" contribution over the past three years, calling her "as smart and thoughtful as they come, a truly great person."
"I will miss having her by my side, but when she approached me about pursuing other opportunities, I totally understood," he added. "I am sure we will work together again in the future."
Trump's spokeswoman Sarah Sanders said no date had been set for her departure.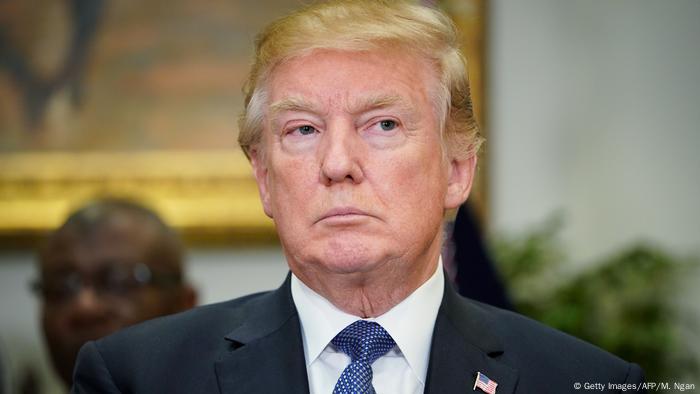 Since he took office last January, 18 of Trump's appointees have either been fired or resigned
On Tuesday, Hicks was interviewed by a congressional panel investigating Russian interference in the 2016 election and contact between Trump's campaign and Moscow.
During her testimony, she acknowledged that she had occasionally told "white lies" for Trump. But she said she had not lied about important matters.
The White House insisted Hicks' resignation had nothing to do with her appearance before the panel.
She has also been interviewed by special counsel Robert Mueller's team about her role in crafting a statement about Donald Trump Jr.'s 2016 meeting with Russians.
Read more: Trump lands new Air Force One deal with Boeing
Tumultous times
Hicks became communications director in August after the resignation of Anthony Scaramucci, who lasted in the position for just 10 days. She joins a long list of former White House officials who have resigned or been sacked, including her boyfriend, Rob Porter, who left as Trump's staff secretary following allegations of domestic violence by two ex-wives.
Other casualties include national security advisor Michael Flynn, Reince Priebus who was chief of staff, ex-press secretary Sean Spicer, and Steve Bannon who was the president's chief strategist.
Hicks' departure was announced just a day after her deputy Josh Raffel said he would step down, and just a few days after senior Trump adviser Jared Kushner saw his security clearance downgraded — limiting his access to classified information.
mm/rc (AFP, AP, dpa, Reuters)