For one week the UNESCO Intergovernmental Committee for the Safeguarding of the Intangible Cultural Heritage will hold its annual meeting on Mauritius to decide which traditional knowledge and skills should be added to the worldwide list.
North and South Korea, two nations still technically at war, for the first time combined forces to list with the UN a type of traditional wrestling, known in the north as "ssirum" and "ssireum" in the south, in further sign of rapprochement.
Germany is also involved in a multinational application: Blaudruck, or indigo dying with block printing, is a craft that only a few skilled trades in Austria, the Czech Republic, Hungary, Slovakia and Germany still cultivate.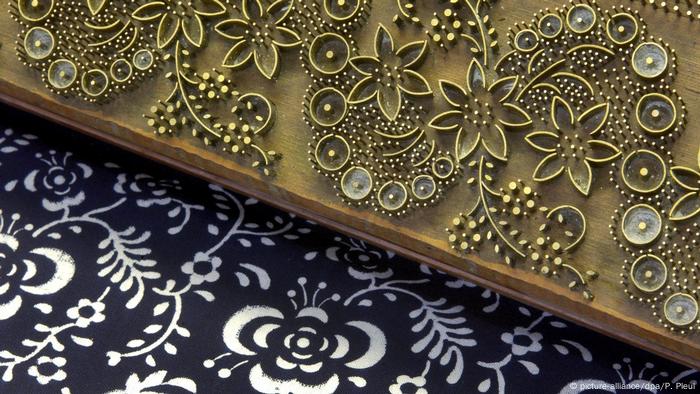 Germany's application: Blaudruck
This printing art from the 16th century allows an indigo blue fabric to be decorated with traditional white patterns in the form of tendrils, flowers and ornaments.
Almost 50 cultural forms have been nominated, including perfume art from France, reggae music from Jamaica and the Khon mask dance from Thailand.
The Lists of Intangible Cultural Heritage have been in existence since 2008 and pay tribute to traditional human knowledge and skills. They now include more than 400 customs, performing arts, handicraft techniques and natural history from all over the world. These include rumba dancing from Cuba, traditional Chinese medicine and violin making from the Italian town of Cremona. The aim of the award is to preserve the living cultural heritage.

More than 175 states have ratified the 2003 UNESCO Convention for the Safeguarding of the Intangible Cultural Heritage. Germany has been a signatory state since 2013 and is currently represented with three entries: organ building and music, falconry, and the idea and practice of organizing shared interests in cooperatives. There is now a chance that blaudruck will add another German tradition to the list this week.
fm/ks