The kidnapping of over 200 girls from a school in northern Nigeria made headlines around the world after the hashtag #bringbackourgirls was tweeted around 3.3 million times. One of the girls has reportedly been found near where she went missing. Here is a timeline of how the events surrounding the abduction and its aftermath unfolded.
April 14, 2014
Boko Haram militants kidnapped 276 school girls, most between 16 and 18 years old, from a secondary school in Chibok in Borno State, northeast Nigeria. About 50 of the girls escaped soon after but 219 are still missing.
April 19, 2014
Nigeria's military said that most of the girls managed to escape or were freed and released a statement saying that only eight girls were still unaccounted for.
Major General Chris Olukolade, a military spokesman, said that the report that most of the girls had been freed was incorrect but was "not intended to deceive the public." Parents insisted that more than 200 girls were still missing.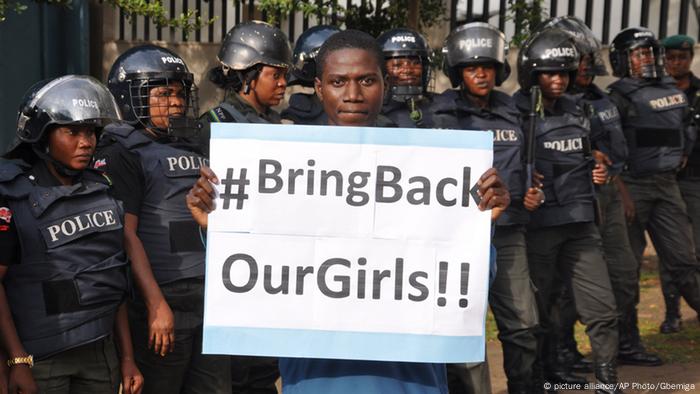 April 23, 2014
The kidnappings prompted Nigerians to take to social media to express their anger at the government's response. Ibrahim Abdullahi, a lawyer in Abuja, sent the first tweet using the hashtag #BringBackOurGirls.
May 5, 2014
Boko Haram leader Abubakar Shekau released a video saying his group was behind the abduction of the girls and threatened to sell them in the market as "slaves."
May 7, 2014
The #BringBackOurGirls hashtag hits one million tweets with US First Lady Michelle Obama and Malala Yousafzai, the Pakistani schoolgirl shot by the Taliban, joining the online campaign.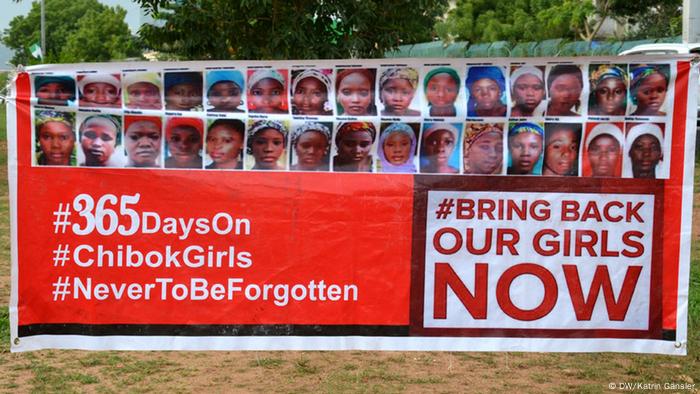 April 13, 2016
Exactly two years after the abduction, a CNN video showing 15 of the girls was released.
May 18, 2016
Amina Ali, one of the the 219 abducted Chibok schoolgirls, was found in the Sambisa Forest by civilian vigilantes assisting the military.
"Families of the remaining girls are still hoping for their safe return," said Jeff Okoroafor, a civil rights activist.