German Interior Minister Thomas de Maiziere delivered a statement on Tuesday regarding the arrest of three suspected members of the so-called "Islamic State" ("IS"), saying the suspects had links to the group that carried out the November 2015 terror attacks in Paris.
Specifically, de Maiziere said the three suspects arrested in Germany on Tuesday were smuggled out of Syria by the same smuggling organization used by members of the Paris group.
A statement from Germany's Federal Public Prosecutor's office on Tuesday said that federal police and agents from Germany's GSG 9 special operations unit were involved in pre-dawn raids against the suspects.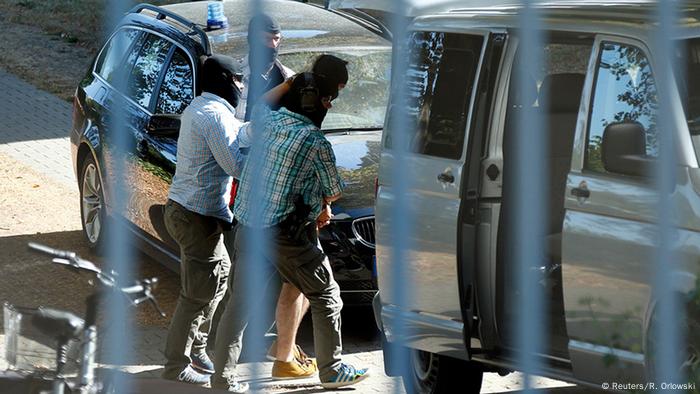 The three men arrested in the raids have been identified as Syrian nationals. The prosecutor's office listed their names as Mahir Al-H. (17), Mohamed A. (26), and Ibrahim M. (18). The full names of criminal suspects in Germany are usually not released by officials in line with the country's privacy laws.
According to the investigation so far, the three came to Germany in November 2015, with the intention of "carrying out a previously determined order [from IS] or to await further instructions."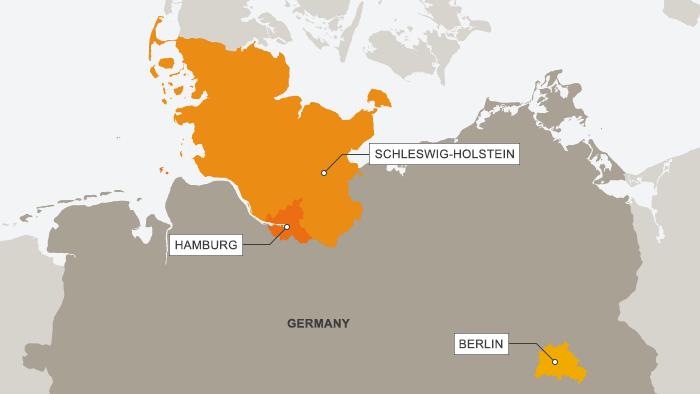 De Maiziere said the three "could have been a sleeper cell."
Mahir Al-H. is believed to have received training from IS in Raqqa, Syria on how to use weapons and explosives in September 2015. One month later, he and the other two suspects are believed to have agreed on a plan to travel to Europe to carry out operations or attacks outside of IS-controlled areas.
For the purposes of their travel, prosecutors say they were given passports by IS along with cash in US dollars "in a high four-figure sum" and mobile phones pre-loaded with a communications program. The suspects came to Germany from Syria through Turkey and Greece, the statement said.
De Maiziere said that the documents possessed by the three suspects in Germany came from the same workshop where the documents for the Paris attackers were made.
The prosecutor's office added that the investigation had not yet uncovered any concrete orders or instructions for attacks that had been given to the suspects.
The suspects were arrested in raids carried out in the German state of Schleswig-Holstein, where the suspects' residences were also searched.
Over 200 officers from the German Federal Criminal Police Office, the national police force and Schleswig-Holstein state police were involved in the operation.
According to the BKA, authorities have received 415 leads on refugees with a terrorist background, but most have proven to be unfounded. Sixty-three investigative proceedings have been launched based on the information the BKA has received.