The mass protests took place in most major cities around the country on Saturday, with tens of thousands of women reportedly taking part in what is the latest rally in five weeks of sustained protests against embattled President Nicolas Maduro.
A crowd of thousands, led by opposition leaders and the wife of jailed opposition leader Leopoldo Lopez, marched through Caracas singing the national anthem and shouting slogans like "We want elections!"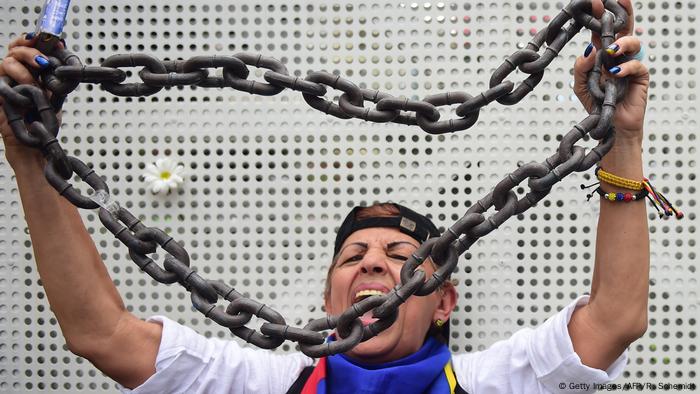 Tens of thousands of women marched across the country
Among the opposition's demands are for the government to allow the delayed state elections to be carried out and the 2018 presidential election to be brought forward.
They also want Maduro's Socialist Party to release jailed activists, allow humanitarian aid into the country to help alleviate the economic crisis, and respect the independence of the majority-opposition National Assembly legislature.
Anti-government demonstrations have grown increasingly violent, with some 36 people being reported killed since April.
Trump advisor meets with opposition
Also on Saturday, US President Donald Trump's national security advisor met with Julio Borges, the president of the opposition-led National Assembly, to discuss how to bring the country's crisis to a peaceful end.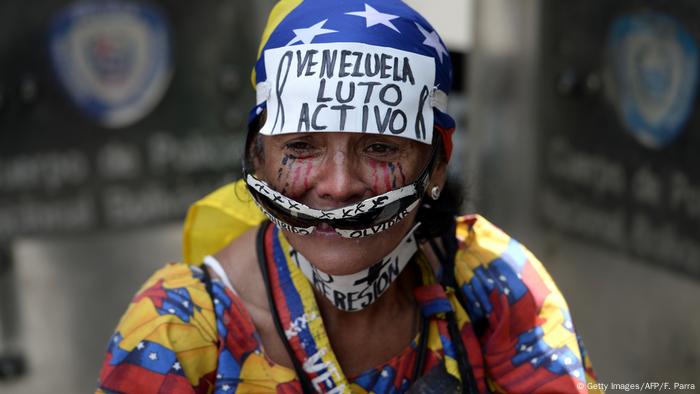 Demonstrators want Maduro to move forward the presidential election
H.R. McMaster and the opposition leader discussed "the need for the government to adhere to the Venezuelan Constitution, release political prisoners, respect the National Assembly, and hold free and democratic elections," according to White House spokesman Sean Spicer.
The US ambassador to the UN, Nikki Haley, said in a statement that Maduro's "disregard for the fundamental rights of his own people has heightened the political and economic crisis in the country."
Maduro for his part has called the crisis a US-backed conspiracy designed to topple his government.
blc/jm (Reuters, AFP, dpa)