Police officer Muhammad Akram said on Sunday that security forces were unable to quell protests despite releasing tear gas and putting up blockades. The estimated 10,000 protesters were marching against the hanging of Mumtaz Qadri on February 29. They gathered in the city of Rawalpindi, about 14 kilometers (9 miles) from Islamabad, and then marched into the capital.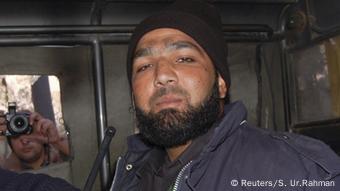 Supporters of Pakistan's blasphemy law have rallied behind Qadri
The rally was nearly completely ignored by local media, subjected to blackouts by the government to prevent the unrest from spreading further.
Qadri, a bodyguard of former Punjab Governor Salman Taseer, shot the leader 29 times in 2011 for supporting a Christian woman accused of blasphemy. His hanging was considered a "key moment" in Pakistan's fight against religious extremism and the arbitrary use of the blasphemy law.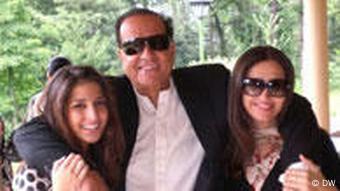 Punjab Governor Salman Taseer is seen here with his daughters
Blasphemy is a sensitive topic in the Islamic Republic of Pakistan, where close to 97 percent of its 180 million inhabitants are Muslims. Rights advocates have long been demanding reform of the controversial blasphemy laws, which were introduced by the Islamic military dictator General Zia-ul-Haq in the 1980s. Activists say the laws have little to do with blasphemy and are often used to settle petty disputes and personal vendettas.
On Saturday, a group of men assaulted former Pakistani pop icon Junaid Jamshed for allegedly insulting Prophet Muhammad's youngest wife in a 2014 video. A religious organization called the Sunni Tehreek also filed a blasphemy complaint against the singer. The 51-year-old, now a clothes designer and a Sunni evangelist, was let off only after he publicly apologized and sought forgiveness.
mg/se (AFP, AP)