After a year away from football, Thomas Tuchel is delighted to be back coaching again. You could see it in the way he had prepared for Wednesday's press conference in Dortmund. In a passionate opening speech to journalists, the 41-year-old spoke at length of his excitement at taking on one of the most high profile jobs in German football.
"I'm really happy to be here at Borussia Dortmund as head coach," Tuchel said. "I wanted to train a top Bundesliga club, with big tradition, that can challenge for German honors. That's possible here."
"It's great to now be part of a club structure that I can rely on. I'm really thankful for that," Tuchel added.
Tuchel has been out of football completely since last summer when he left his position as Mainz coach, even admitting that he barely watched the World Cup in Brazil. Tuchel said that during his time off he went on holiday, spent time with his family and learned again how to "live a little slower."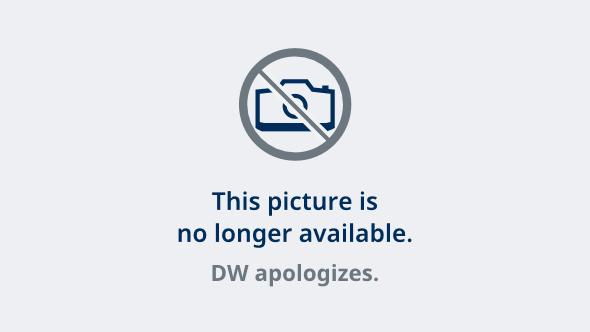 Celebrating with fans during his Mainz days: Tuchel says the emotional atmosphere at BVB attracted him to the club
Big shoes to fill
He now replaces the inimitable Jürgen Klopp, who has been Dortmund's larger-than-life coach since 2008.
In the last seven years under Klopp, Dortmund has been one of Germany's most popular and entertaining teams. It won the Bundesliga in 2011 and managed the league and cup double the year after. In 2013, they lost in the Champions League final to Bayern Munich, but enjoyed a memorable campaign nonetheless. This season they finished the season in seventh in the Bundesliga.
"We have lost ground to the other top teams in Germany," Tuchel admitted, mentioning that Bayern Munich, Wolfsburg, Leverkusen and Borussia Mönchengladbach all had the edge over Dortmund at the moment. "We have to make that up."
Tuchel, who also replaced Klopp at Mainz back in 2009, still praised the work his predecessor had done however, but said it was now time to write a "new chapter."
Dortmund sport director Michael Zorc said Tuchel was "the logical choice for us. He has a clear idea of how he wants to play football, both in defense and attack."
Tuchel's first competitive games as Dortmund coach will be in the Europa League qualifying round on July 30 and August 6. Before then, he journeys with the team to Japan on a promotional tour.