What do brake parts, yachts, couches, shoes and Volkswagen have in common?
Top marks if you answered the Prevent Group, a little known company of Bosnian origins and many interests that has played a big part in the recent history of the German automotive giant.
For many years, the Prevent Group has supplied Volkswagen with various car parts, from gearbox components to seat covers, often via various other supply companies they bought up over the years.
Two years ago, that supply suddenly stopped: apparently unhappy with decisions made by Volkswagen in the wake of the Dieselgate scandal, two Prevent companies — Automobilguss and Car Trim — dramatically halted supply to VW without warning.
That led to major delays on Volkswagen production lines and resulted in losses of anywhere from €20 million to €100 million ($24.6 million to $123 million).
Following emergency talks, Volkswagen and Prevent apparently made up but that rapprochement has now been shattered, if recent reports are to be believed.
At the weekend, German newspaper Bild reported that Volkswagen had cut their ties with the Prevent Group, apparently in revenge for the manner in which Prevent had stalled Volkswagen production lines in 2016.
"Such a radical cut has not been made before in the auto industry," an unnamed VW manager told Bild. "We don't want to be blackmailed anymore."
The automaking empire strikes back
"I think it may be a case of 'don't bite the hand that feeds you'," Frank Schwope, a VW specialist with German commercial bank NordLB, told DW.
"VW is a very big company and can almost do what it wants with suppliers because it will find other ones if it wants. So it is not very smart to bite VW's hand and in this case, it was absolutely clear that there would be a reaction."
The Bosnian group issued a statement Wednesday afternoon, saying that some 700 staff at its three eastern German subsidiaries would have to work shorter hours as a result of VW's decision and that 90 employees at its Foamtec company in Stendal had already been dismissed.
In a response to that, a spokesperson for Volkswagen told DW that the carmaker "depends, at all times, on a reliable and trustworthy relationship with its suppliers." Therefore, VW would regularly review its existing business ties to prevent "any negative consequences of possible supply chain disruptions" on production, customers and car dealers. "In this specific case, we had to take the necessary steps," the statement concludes.
In a very curious twist, Prevent Group has announced this week that they have signed a new contract with BMW for continued supply of car seats and other upholstery products.
"The continuation of cooperation with this customer will further strengthen the position of Prevent Group as the leading supplier of car upholstery in Europe," said Muhamed Vrabac, a director of a Prevent subsidiary.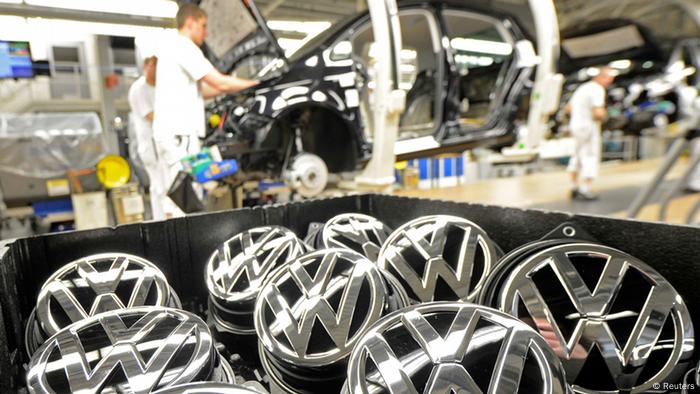 VW production lines were halted briefly in 2016 as a result of a dispute with Prevent
Such a statement seems dramatically at odds with news that what is by far Europe's largest carmaker (the VW Group had 24 percent market share in 2017) has cut most of its ties with the Prevent Group and its subsidiaries.
Read more: Records galore for Volkswagen, despite diesel woes
The Prevent Group has also previously supplied Daimler, which owns Mercedes-Benz, but it is not known if the Volkswagen situation will impact on that arrangement, already greatly reduced after significant legal disputes between Prevent and the Stuttgart-based automaker, which ran along similar lines to the Volkswagen dispute.
Prevention is the cure
Volkswagen's decision to terminate arrangements with Prevent is likely to have profound implications for the company, which is a big player across a diverse range of concerns in its native Bosnia.
Bild reported that the VW decision could mean bankruptcy for Prevent, given that close to 70 percent of their orders come from Wolfsburg, Volkswagen's main base.
As of 2016, Prevent employed 6,500 staff in Bosnia and a total of 13,000 around the world, including in Germany, where it has offices in Wolfsburg. It was founded by Nijaz Hastor and is now run by his sons Damir and Kenan, who are regularly listed as among the richest people in Bosnia.
Hastor senior had originally worked as a manager at a Sarajevo company which built cars for Volkswagen in the 1970s. In 1992, he used his VW ties to set up a network of car suppliers, and spent time working in Wolfsburg, further cementing his VW connections.
The ASA Group, which he founded in 1995, was until 2013 the official distributor of various Volkswagen brands while the Prevent Group supplied various car parts via different companies it bought up since the 1990s.
In the eyes of Volkswagen and Daimler, the buying up of these smaller companies was increasingly used by Prevent as an aggressive way of putting pressure on the big car manufacturers, making them increasingly reliant on Prevent supply and giving Prevent more power in negotiations. The dispute of 2016 was a case in point.
In January this year, it was announced that Prevent had purchased the German company Neue Halberg-Guss, a major manufacturer of various metal components for cars which already supplied Volkswagen, Daimler and Opel.
That arrangement with Neue Halberg-Guss is, according to Bild, the only one that will survive the cull on Prevent suppliers but it is worth pointing out that it is an arrangement that long predates any involvement by the Bosnian company.
Teutonic troubles
The Volkswagen news continues a recent negative trend for Prevent and other companies with Hastor involvement which operate in Germany.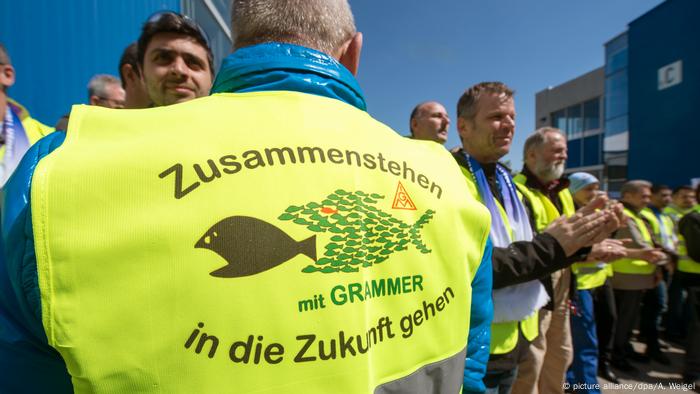 Attempts by the Hastor family to take over Grammer were made with worker protests
In May last year, the Hastors launched a hostile takeover bid of Grammer — another German automotive supplier they own 20 percent of — but they were ultimately thwarted by other shareholders worried about the Hastors' motives.
They have also recently bought into bankrupt kitchen maker ALNO, with their arrival not helping to prevent major job losses at the company.
"The reputation of the Hastors and Prevent is not good, they have a bad reputation in Germany since the VW dispute," says Frank Schwope.
If the Volkswagen news is as grave as it seems for Prevent, that reputation may have come back to bite it.