It's become common to hear people talk about a certain spirit that makes a city what it is - what that spirit is exactly is another matter.
But in the case of Berlin, the spirit of fashion is alive and well. It reveals itself to the public twice a year - in January and July - and, like in other cities, goes by the name of Fashion Week.
Berlin Fashion Week, it has to be said, is not actually a week long. From January 18 - 21 January, five individual exhibitions promise to bedazzle thousands of visitors.
A long tent, for instance, has been set up next to the capital's Brandenburg Gate, where famous designers and labels will surely wow excited audiences with their latest collections.
New York, Milan, Paris, London… Berlin
It's another sign that Berlin is inching its way into that coveted world of international fashion capitals - but the shows nevertheless have a very Berlin feel.
The Bread & Butter show at the site of Berlin's old Tempelhof Airport is a must for the street wear obsessed. It's an ever growing sector of the fashion industry, especially for Berlin. Another show called Bright will present both street and skatewear.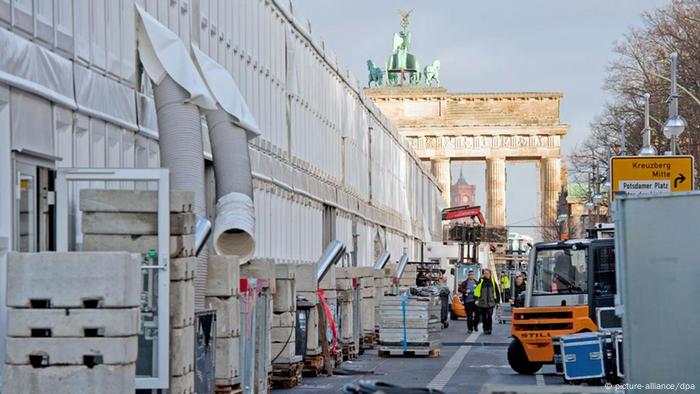 Fashion, like beauty lies, within - this tent has been erected next to the Brandenburg Gate
For the more chic, the Premium show is where it's at, while Seek is dedicated to up-and-coming designers.
Fashion Week is becoming a big draw for the capital, where tourism experts say they expect 200,000 visitors and about 100 million euros ($128 million) in business for hotels, restaurants and cultural institutions, such as museums.
"But it's not only about facts and figures," said Christian Tänzler of the official tourism portal, VisitBerlin. "It's also about improving Berlin's image."
Ten years ago, said Tänzler, it would have been impossible to imagine that Berlin might be taken seriously as a fashion hub - but all that has changed and demand for Berlin is growing both inside and outside of the country.
"It's because Berlin offers a unique mix of fashion and the avant-garde," said Tänzler.
Ahead of the times
Berlin likes to think of itself as having always been more avant-garde than other places.
The city came to life in fashion around 1837 when clothing was first mass produced. It sparked a boom. By 1849, one in five Berliners was working in the textile and clothing industry and the Berlin tag had become a stamp of approval.
In 1902, Berlin staged its first official fashion show, and hosted its inaugural fashion week not long after, calling it Die Durchreise (In Transit).
Up until the Second World War, Berlin continued to grow as a leading center in European fashion.
Later, in the 1980s, in the then East German districts of Prenzlauer Berg, Mitte and Friedrichshain, avant-garde fashion theaters emerged, where designers cut their individual pieces for alternative, out-of-the-ordinary shows, which became very popular.
After the fall of the Berlin Wall in 1989, designers from across Germany kept moving to the ever trendier Berlin, where they made techno t-shirts and started attracting broader interest with their first collections.
This year's Bread & Butter show originated in Cologne, but by 2003 had also moved to Berlin. It was a breakthrough moment. The Mercedes Benz Fashion Week arrived four years later, bringing glamour, celebrities and major companies along for the ride.
Keeping it real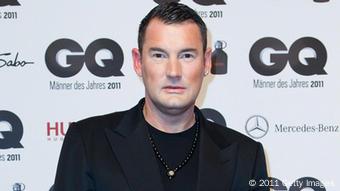 Michael Michalsky, one of Berlin's success stories, says the city is 'real'
There is no doubt that Berlin has reestablished itself on the national fashion stage.
The city is home to more fashion shops and boutiques than any other German city, and Berlin Fashion Week is now the biggest exhibition of its kind in the country.
But even at two billion euros, Berlin's annual turnover in the fashion industry remains below Munich. That is partly because Berlin designers tend to be younger, cheaper and less "jet-set" in style.
The youthful nature of Berlin's designers probably comes from the fact that the city boasts nine fashion schools which pump out new designers year after year.
"Berlin is real and real is cool," successful German designer Michael Michalsky has said about Berlin's fashion.
As more and more people move to Berlin, and as the city gets richer, it will continue to change. International interest in the city's dynamic creativity continues to grow. But with many young designers relocating to Asia and America, Berlin will have to work hard to "keep it real" and at the same time ensure it can hold on to its crown.
Author: Kay-Alexander Scholz / za
Editor: Kate Bowen