Christina Figueres, the executive secretary of the UN Framework Convention on Climate Change, told the delegates in Doha to make history by finishing with the talks on Friday night as scheduled. But that chance has already passed them by.

Once again, observers don't expect the negotiations to end in time as scheduled, and few expect to see results that will make progress on the issues at the heart of the talks: slowing down global warming and dealing with its consequences.

First problem: money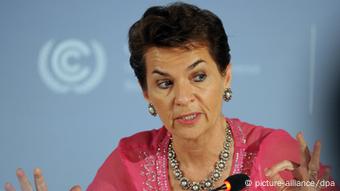 Figueres' hopes for Doha making history might be dashed
One crucial point of contention has proved to be money. In a few weeks, the first phase of climate financing is about to end. For that three-year phase, industrialized nations had promised some 30 billion dollars (23.2 billion euros) in aid for developing nations to lower their emissions and to cope with the consequences of climate change. The industrialized countries also vowed to increase that amount to 100 billion dollars by the year 2020.

It is still unclear, though, how much financing will be offered in 2013 - let alone how to reach the 100 billion target. Brazil's chief negotiator Andre Correa do Lago believes that the numbers currently on the table are entirely insufficient and that they fail to match up with the significance industrialized countries claim the fight against climate change holds for them.

Many African nations share that criticism. "We can't leave Doha with a gap in financing," insisted Gambian negotiator Pa Ousman, the chairman of an African coalition at the talks.

Second problem: Kyoto

A second unresolved issue is how to prolong the Kyoto Protocol, a UN agreement requiring wealthy nations to reduce carbon emissions originally set to expire near the end of 2012.

A number of discussions on the protocol have centered on the word integrity. One question raised was whether countries that have remained under their emissions limits would now be allowed to carry those unused emissions over into the next period of the Kyoto Protocol.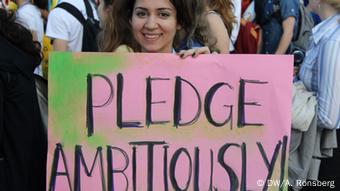 Demonstrators in Doha demand more emissions reductions
Russia and Poland are among those who favor such a provision. Both countries' economies suffered big slumps after the collapse of the Iron Curtain, and they have not yet used up their emissions quotas. Together that equals around 13 billion tons in emissions - roughly equal to the EU's entire output every 30 months.

Given the quantities at stake, environment activists demand that Poland, Russia and other Eastern European countries not be allowed to roll over their emissions into a second term of the Kyoto Protocol. The developing world and emerging economies tend to share that view.

German Environment Minister Peter Altmaier proposed that the countries in question could keep the rights but sell them only under very restrictive conditions to other countries. Whether the developing nations will accept this proposal remains to be seen.

New ways to make decisions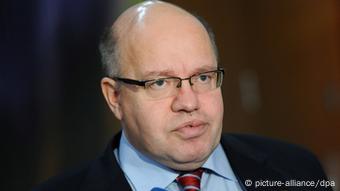 Altmaier wants to see other forums used to debate climate change
In light of the slow pace at the UN climate talks in general and at the Doha meeting in particular, Altmaier calls for "new structures for discussion and for finding solutions." Climate protection belongs on the agenda of the G8 as well as the G20, he told Deutsche Welle.

But the suggestion of shifting the discussion to those more restrictive forums is not met with enthusiasm on behalf of developing nations.

"These UN climate talks are the only forums where the voices of the poor nations are being heard," said Saleemul Huq of the International Center of Climate Change and Development in Bangladesh. He believes that all other forums would exclude them in the name of efficiency.

Mixed reactions

Even countries that would be included in climate talks at the G20 level such as Brazil or India are not convinced by Altmaier's idea. Indian negotiator Rajani Ranjan Rashmisaid that even though the UN talks bring forth a lot of different views, that doesn't mean it has failed as a constructive process.

However, the US is likely to be receptive to Altmaier's suggestion. Steve Herz of US environmental organization Sierra Club explained that the negotiation process has already tested US officials' patience and that many would like to see a more productive forum used.

Herz added that the US would prefer to discuss the issue of climate financing in particular within another setting, like that of the G20.

Who wants to take the lead?

But switching forums is unlikely to address a key problem with discussions on climate change: seldom does anyone want to take the lead, says Oliver Geden of the German Institute for International and Security Affairs. Economists might describe it as a problem of collective action.

UN climate chief Christiana Figueres agrees. "I don't see that there is enough public support for daring decisions by governments," she said earlier at the Doha conference, calling on everyone to put more pressure on those in power.