Shopkeepers in the Karkhano market in the northwestern Pakistani city of Peshawar told the media on Monday, February 11, that the Taliban had warned them not to sell "Viagra-style" male potency drugs or otherwise be prepared to "face the consequences." They said that they had found handwritten pamphlets in their shops containing threats from the Islamists.
"Selling sex drugs, vulgar films and obscene movies are against Shariah law," read the pamphlets distributed by the Islamist group Tehrik-e-Taliban in Khyber. "All those involved in this business are warned to quit this occupation and start a lawful business," news agency AFP quoted the warning as saying.
Khyber, a Taliban stronghold, borders Peshawar and is the capital of the northwestern Khyber Pakhtunkhwa province. The Islamists have been known to introduce strict Shariah laws in many parts of Pakistan's northwest where they have complete or partial control.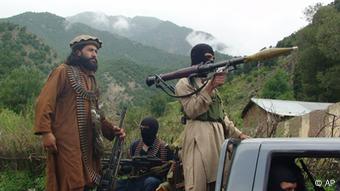 The Taliban control many parts of Pakistan's tribal northwest
There are a number of other prominent religious clerics and scholars in Pakistan who are also against the use of sexual stamina or enhancement tablets. They use anti-West sentiment to make their cause, saying Viagra is "un-Islamic" and even "evil" as it comes from the West.
Sexual enhancement
Yet Viagra and similar alternatives are quite popular not only in Pakistan's northwestern areas but throughout the country. In nearly every city, there are shops with local hakims, herbal medicine doctors, selling miracle concoctions guaranteed to increase sexual stamina within weeks.
"There seems to be a thriving industry of local hakims in Pakistan built around men's health issues. I have heard of these witchdoctors prescribing everything from ginger to opium to increase their clients' sexual stamina," said A. Hassan, a liberal poet in Karachi, adding that this was proof that most Pakistanis did not subscribe to the Taliban's views on sexuality.
But there are also religious scholars, such as Muhammad Rafiq Khalil, who believe that Islam is not against the enhancement of sexual pleasure, even if medication is used.
"If you have any ailment, get it treated. Islam allows sexual enhancement. But it prefers natural methods, such as almonds and nuts, herbs, and fat-rich food to increase sexual appetite," Khalil, who is based in Lahore, told DW, adding that in any case, it was best to "avoid artificial medicine."
Had Islam been against sexual pleasure, Khalil noted, it would not have permitted men to have four wives at a time. "It is up to you how many times you want to sleep with your wife. Everybody has different urges," he said, adding that it was "stupid" on the part of the Taliban to ban Viagra and such pills.
"If I had so many wives," Hassan commented, "I think I'd need a little Viagra pick-me-up every now and then."
Liberal lifestyle
Liberal Pakistanis fear that their space in Pakistani society is shrinking with the increasing influence and power of Islamic extremists. They say that by banning sexual drugs, the Taliban want to impose their fundamentalist ideology on Pakistanis.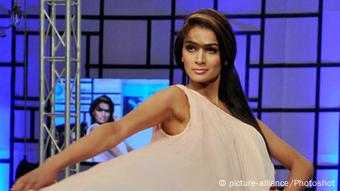 "The Taliban do not represent the whole of Pakistan"
"The Taliban do not represent the whole of Pakistan," said S. Siddiqui, a student in Karachi. "Pakistanis love to have fun and enjoy life to the fullest. We do not want a tribal society in Pakistan."
Moazum Rauf, a writer and lecturer at the University of Lahore, thinks that male potency is naturally a big issue in the Islamic Republic because "a good Muslim has to sexually satisfy 70 hoories [nymphs] in heaven."
"Actually, we should ask those hoories in the afterlife if they are happy with this kind of sexual drive. They might have a different take," Rauf joked.
Liberal Pakistanis like Siddiqui say they feel threatened by the rise of the Islamists in their country. Viagra or no Viagra, they want a free life, they say.