The "transitional justice" bill was passed by Taiwan's legislature late Tuesday after lawmakers voted in favor of removing all symbols of the country's authoritarian past. It is expected that President Tsai Ing-wen will ratify it within the next two weeks.
The law will also enable a thorough investigation into former leader Chiang Kai-shek's political purges between 1947 and 1975, known as "White Terror," which saw around 140,000 people imprisoned and between 3,000 and 4,000 people executed. The intention is to open political archives and rectify injustices in legal proceedings.
Read more. China jails Taiwan activist Lee Ming-che for 'subversion'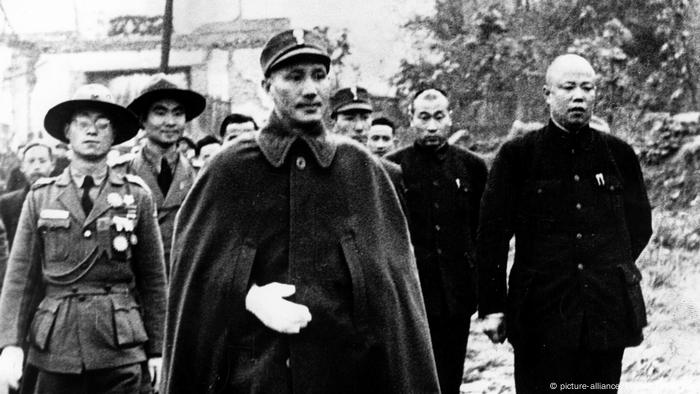 All references to Chiang Kai-shek will be removed from the public sphere in Taiwan
Addressing history
Campaigners for the law have been calling for the people who were unjustly jailed or executed to have their names cleared and those behind the actions to be brought to justice. The purpose behind the bill was described as serving to address Taiwan's authoritarian past, which should be "stripped of legitimacy" due to the violations of democracy and freedom.
"For this purpose, institutions, schools, public buildings and spaces should be prohibited from displaying any commemorative symbols of authoritarian rule," the bill said. "Related symbols and signs should also be removed, renamed, or otherwise disposed of."
The Democratic Progressive Party (DPP) has described the law as a "bridge of reconciliation" that is intended to serve as a "comfort and compensation" to victims and their families. "And the people of Taiwan would no longer hate each other because of painful historical memories," President Tsai said at a recent DPP meeting.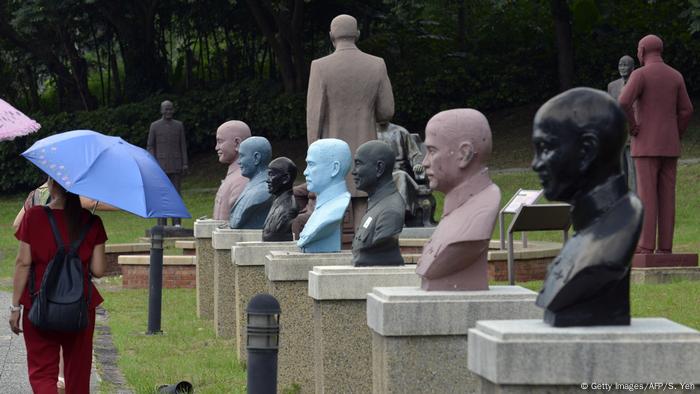 Hundreds of Chiang Kai-shek statues have been dumped outside his mausoleum
Moving forward
"There remains much to be done," Tsai Kuan-yu, 84, honorary director of the Taiwan Association for the Care of the Victims of Political Persecution during the Martial Law Period, was quoted by CNA as saying.
The significance of the new law is that it is the first time that removing symbols of Taiwan's authoritarian history has been made compulsory.
Since the DPP came to power in 2016 it has targeted Chiang's legacy. Earlier this year, one of Taipei's most recognizable landmarks, a hall in memory of Chiang, was directed to stop selling souvenirs of the former leader and all references to him were removed. This was ordered on the 70th anniversary of a 1947 massacre, in which 28,000 people were alleged to have been killed and which set the stage for the subsequent "White Terror."
In recent years, public statues of Chiang have been regularly defaced or damaged and hundreds of them dumped outside his mausoleum on the outskirts of Taipei.
The opposition Kuomintang party (KMT), Chiang Kai-shek's former party, has said the law is unconstitutional and is an excuse for the DPP to tamper with the justice system.
cl/jm (AFP, dpa)