On Tuesday, Sweden's chief prosecutor said she continued to seek permission to interrogate the the WikiLeaks founder over allegations that he committed rape in 2010 - an accusation he denies.
"Chief prosecutor Marianne Ny is currently working on a new application to interview Julian Assange in Ecuador's embassy in London," Swedish authorities announced in a statement.
In January, Ecuador rejected "on formal grounds" Sweden's request to interview Assange, asking the Scandinavian country to resubmit its request.
Assange has previously stated that he is willing to meet with authorities to answer their questions at Ecuador's embassy in London, where he has been holed up since 2012 to avoid extradition orders to send him to Sweden.
Last week, the UN Working Group on Arbitrary Detention announced its conclusion that Assange was "arbitrarily detained" and "subjected to different forms of deprivation of liberty" by the governments of Sweden and the UK.
The UN panel's nonbinding decision was criticized by officials in London and Stockholm.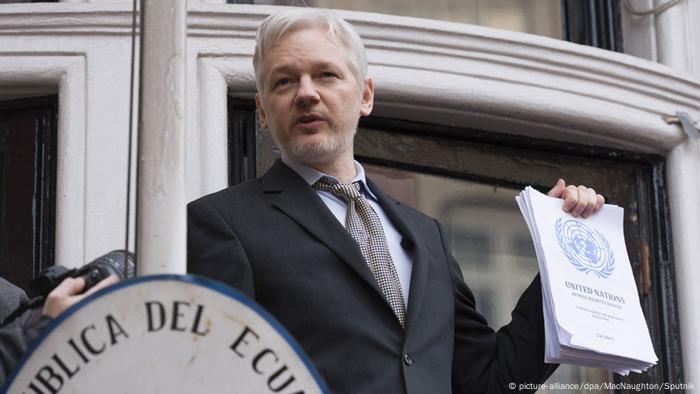 Assange: "The lawfulness of my detention is now a matter of settled law"
Sweden's Foreign Ministry countered that the UN panel did not have the right to "interfere in an ongoing case handled by a Swedish authority."
British Foreign Secretary Philip Hammond said he found the working group's findings "ridiculous," adding: "We reject it."
"In relation to the report which was released last week, I can state that it does not change my earlier assessment in the preliminary investigation," Ny said in Tuesday's statement.
The UN panel has taken similar decisions in the cases of Mohamed Morsi, who was arrested while serving as Egypt's first democratically elected president, and Jason Rezaian, an American journalist accused of spying by Iranian authorities.
ls/msh (AFP, Reuters, dpa)