Early Thursday, Johan Botha's management announced that he had "finally lost his battle against his severe illness." It was known that the singer had suffered from cancer.

"In Johan Botha, the world of opera has lost one of the most significant voices of our age," wrote his agent Michel Lewin.
As recently as June 2016 and after a seven-month performance hiatus, Botha gave a widely celebrated comeback in Budapest, singing the role of Siegmund in Richard Wagner's opera "The Valkyrie."

An additional wish was to remain unfulfilled: In 2017, he was slated to debut in the ultimate tenor role, that of Tristan in Wagner's "Tristan and Isolde." In September 2016 Botha was to have received the highly coveted honorary membership of the Vienna State Opera.
Born in Rustenburg, South Africa, in 1965, Botha came to Germany in 1990 after completing vhis ocal studies.

Closely connected with Vienna since 1996, he performed a total of 220 times at the city's State Opera and in many major roles for his vocal range, including the central characters in the operas "Fidelio," "Tannhäuser," "Parsifal," "Tosca," and "Otello." An Austrian citizen as of 1998, Botha was named "Chamber Singer" in 2003, the youngest ever to have been honored in this way.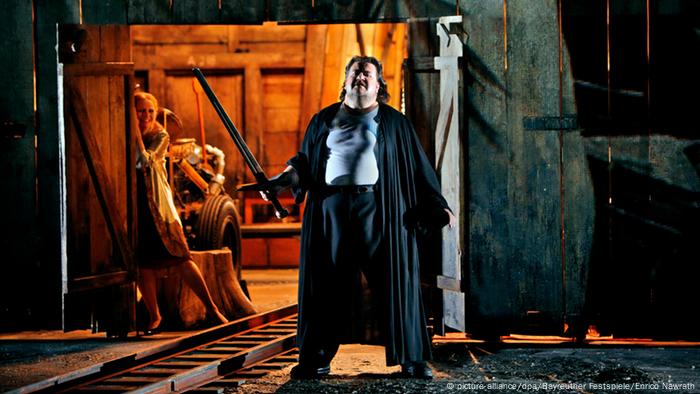 Johan Botha also sang the role of Siegmund at the Bayreuth Festival
For nearly 20 years, Botha made regular appearances at the Metropolitan Opera in New York. In Germany he could be heard at all three opera companies in Berlin and at the State Operas in Dresden, Hamburg and Munich. Botha gave his debut at the Bayreuth Festival in the summer of 2010.
Botha is survived by his wife and two sons.
rf/kbm (with dpa)