DW: "The god of money is getting bigger and bigger and at some point he will gobble up everything." This quote is not from some philosopher, but from the coach of Bundesliga club Freiburg, Christian Streich. What do you make of it?
Elk Franke: As coach of Freiburg he is much closer to things, because he only has a fraction of the money at his disposal as coaches at other clubs. He is skeptical about the industry and has a different view of the money aspect than most. I have to agree with him.
The transfer fees climbed to grotesque dimensions this summer. Where is this supposed to end?
One can only speculate. What is clear is that we are seeing a process in which the widely held notion among the supporters of a homogeneous football industry is disappearing. What's being established is a sort of entertainment-industry football, which functions according to different rules and at some point will degenerate into the absurd. The fans are ever-increasingly demanding to be entertained. This sort of football is bound to evolve into something of a circus-like event, in which the interests driving consumption trump those of fair sporting competition.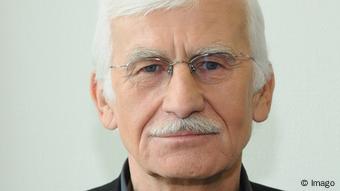 German sports philospher Elk Franke
Using football for other purposes?
The funds that Paris Saint-Germain spent on Neymar (€222 million, $264 million), and Kylian Mbappe (€180 million) came from the emir of Qatar. Critics would argue that Qatar is primarily using PSG in general and the Neymar (pictured above) transfer in particular to try to polish up its image of prior to hosting the 2022 World Cup. How much of this sort this thing can football stand?
Unfortunately, the game itself can often mask such efforts to use football for other purposes. As long as the outcome is open for the full 90 minutes and is not directly influenced by money (such as attempts at match-finxing), people don't see any danger.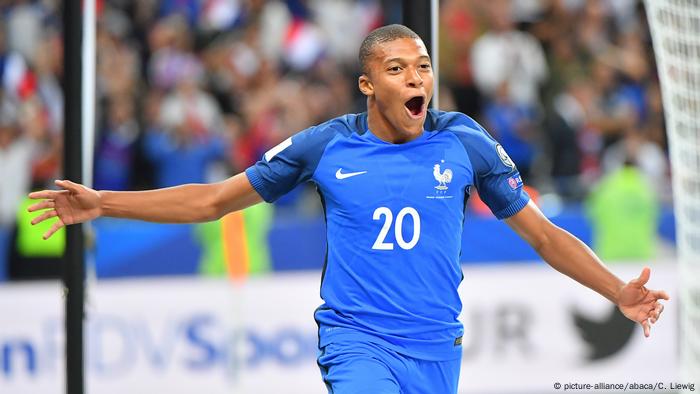 French national team member Kylian Mbappe joined Paris Saint-Germain during the summer transfer window.
Financial Fair Play is meant to be used to prevent irresponsible and unfair spending. However, in the case of Mbappe, PSG have tried to circumvent it with a trick. Are international federations such as UEFA simply too dependent on the clubs and investors to have an interest in implementing FFP in a serious way?
Up until now the umbrella federations had been responsible for simply organizing competitions and ensuring that they are fair. What is new, is that now the clubs generate so much money that they have become much more powerful players. The federations only real weapon would be to refuse to grant clubs licenses. However, they too profit from the big-money transfers. So they remain quiet and continue to use their less effective weapons.
Modern-day slaves
On the one hand, the football players earn more and more money these days, but on the other hand it seems like they also wind up being victims, treated like some sort of modern-day slaves…
Absolutely. This is something that hasn't been talked about nearly enough. These are young, talented individuals who ascend like rockets in the world of football. As long as they are healthy and are successful on the pitch, they are bound to enjoy this process. At the same time, we are talking here about human abilities. The sums being paid mean that the expectations placed upon the players are rising exponentially. And younger and younger prospects are breaking through, so it seems just a matter of time before these transfer-slaves will experience a hard fall. Until then, though, they continue to exist in their illusory world.
The gap between have- and have-not clubs in terms of the transfer fees they can afford to pay, as well as the gap in salaries earned by average players versus the stars continue to grow. To what extent is this a reflection of our society as a whole and what some describe as "turbo-capitalism."
The old saying that "sports are a reflection of society" is perfectly in keeping with how the hierarchy of the members of this system is shaking down. There are also parallels to the car industry. Look at Mr. Winterkorn at Volkswagen [Martin Winterkorn is the former chairman of Volkswagen who resigned in 2015 after the VW diesel-emissions scandal broke out]. He was earning much more in a year than most of his employees could have hoped to have earned in their entire working life. You can get away with this for a time, but in football too, the awareness about this sort of injustice is growing.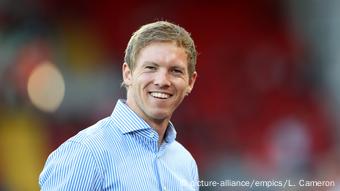 Nagelsmann suggests giving most of the transfer fees to charity
Hoffenheim coach Julian Nagelsmann recently made an interesting suggestion. He said he would like to see a ceiling of €1 million imposed on what club can earn by selling a player, with the rest going to charity. So in the case of Neymar, for example, Barcelona would have earned €1 million, while the remaining €221 would have gone to needy children, the physically challenged and the homeless, for example. Is this a utopian idea?
No, I think it is perfectly reasonable. But implementing something like this would not be easy. Another possibility would be to implement the draft system that they used in North America, which aim to ensure that weaker clubs get priority when it comes to acquiring the best prospects. Competition, which is what sports are all about, requires a level playing field. The question is: Who would be responsible for implementing this?
Social concience
Mats Hummels recently announced that he planned to donate one percent of his gross salary to charity under the auspices of a project known as "Common Goals." How useful is this sort of initiative from a professional athlete?
There are still professional athletes, who maintain a social conscience despite all the money in the game, and who use their fame and use their media presence for good. They still have a sense of the fact that the world outside of football's golden cage is very different indeed. Therefore, I think it good that anything is donated for a good cause in the first place.
Professor Elk Franke is a sports philosopher and sports scientist who has dealt with ethics issues in the world of sports for several years. He has held several professorial posts, all focused on sports sciences, the philosophy of sports and sports education.
The interview was conducted by Mathias von Lieben.