"In a village of La Mancha, the name of which I have no desire to call to mind there lived not long since one of those gentlemen that keep a lance in the lance-rack…"
So begins the most famous Spanish-language novel, Don Quixote - since its publication four centuries ago, this book has been read by millions of people.
But now, a company in Don Quixote's homeland of Spain is trying to change the way people go about using books, or rather, their modern equivalents, e-books.
Next month, 24Symbols, a Madrid-based startup, is expected to launch its new virtual reading experience.
24Symbols allows bookworms to read entire books for free without downloading, as long as they are happy to put up with advertisements. An ad-free, premium model is provisionally priced at 9.99 euros ($14.80) per month, or 59.99 euros ($89.00) per year. By the end of 2011, the company hopes to go fully live.
The Spotify of e-books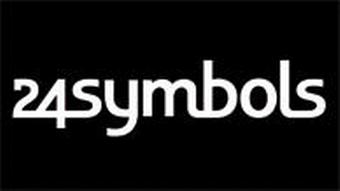 The Spanish startup wants to be the Spotify of e-books
The Spanish company is hoping to apply the same model that the Swedish startup Spotify has done for music, where users receive free and legal music authorized by major record labels.
"Because of piracy, because of prices probably in some cases, people understand and are starting to consume content in a different way than it was consumed before," said Justo Hidalgo, co-founder of 24symbols, in an interview with Deutsche Welle.
He explained that as music, movies and TV shows have moved to this online streaming model, so too will e-books.
"I want to watch a movie? Why download it when I can just go to a place like Hulu or Netflix and see it streamed?" Hidalgo added. "So we believe that's something that's starting to happen in the book industry. I mean, we know that because many people read on-screen and many people read without needing to own the content that they have, so that's what we call like the change or the shift from the book as a product to book as a service."
Hidalgo says his company is currently focusing mainly on Spanish-language books, but later plan to move extensively into other European languages, including English, Dutch and others.
Some of the books that 24Symbols already has in its library are already freely available in the public domain, like the Spanish classic Don Quixote.
But one of the innovative features of this platform, is its emphasis on social networking and sharing the reading experience. (Another Berlin-based startup, Readmill, is also working on a competing product specifically in social e-book reading.)
24Symbols application will make it possible to share passages of books with one click to friends on social networking sites like Facebook.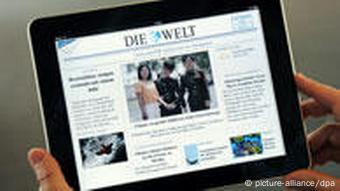 So far, there hasn't been a good social media site for e-books on the iPad or other platforms
Analysts impressed
Tech industry analysts say that so far, there are few companies competing within the sub-sector of social e-books.
"I think what is interesting with 24symbols is they're taking social sharing to the book level and allowing you to say 'Hey, try this book out,' and that actually mimics behavior in the real world," said Michael Wolf, a technology analyst at GigaOm, in an interview with Deutsche Welle.
For now, the company has 10,000 people beta-testing the platform's several hundred titles.
However, a company like this is bound to face some pretty large obstacles, most notably negotiating with publishing houses so that they allow 24Symbols to use their catalogues in such an innovative way.
After all, it took time for the television and movie industries to allow their content to be made available on legal streaming sites like Hulu and Netflix.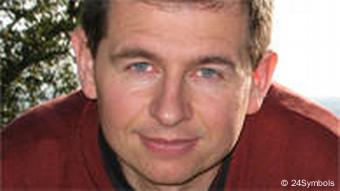 Justo Hidalgo, co-founder of 24Symbols, says that his company will be a boon to publishers
Some Spanish publishers already are signed up
But Justo Hidalgo argues his company is not competing with traditional publishers, it's actually helping them.
"They can keep on selling printed books, they can keep on working with wholesalers or with retailers so that they can keep on selling downloaded e-books, but this is another way where, first, people that would just get pirated copies of the book – I mean it's much easier to get from our platform," he said. "And on the other hand, you can get other authors to be recognized and to be better known and that can actually help you increase sales on the other part."
So far, the smaller and medium-sized publishers have been more willing to get involved than the bigger names. So far, 24Symbols already has one of Spain's bestselling thrillers, God's Spy, on its roster. But analysts say that if 24Symbols can get more publishers on board, it's likely to cause a splash in the e-book world.
"I do think that this is something that is disruptive and because it's so disruptive potentially to the publishers, I think it's going to be a challenge for 24symbols as a start-up – they're going to have to figure out a way to get some big publishers on board," Wolf said.
Author: Guy Hedgecoe, Madrid
Editor: Cyrus Farivar