At least five people have been killed in clashes between demonstrators and security forces in Venezuela on Thursday. Protestors had called for a two-day general strike across the country in an attempt to force President Nicolas Maduro to scrap a planned election on Sunday. Many streets in Caracas remained barricaded and abandoned as government forces tried to crush the demonstrations.
Washington has ordered all the relatives of embassy staff in the city to leave the country, citing "social unrest, violent crime, and pervasive food and medicine shortages." Full-time staff have been told they can also leave if they wish to.
"The regime declared we can't demonstrate... We will respond with the taking of Venezuela," the opposition coalition Democratic Unity Roundtable wrote on Twitter. They have warned that the new elections could spell the end of democracy in the country.
Sunday's controversial vote would see the creation of a new legislature called the Constituent Assembly. The new body would not only be able to rewrite the country's constitution, but would have the power to dissolve the current opposition-led parliament.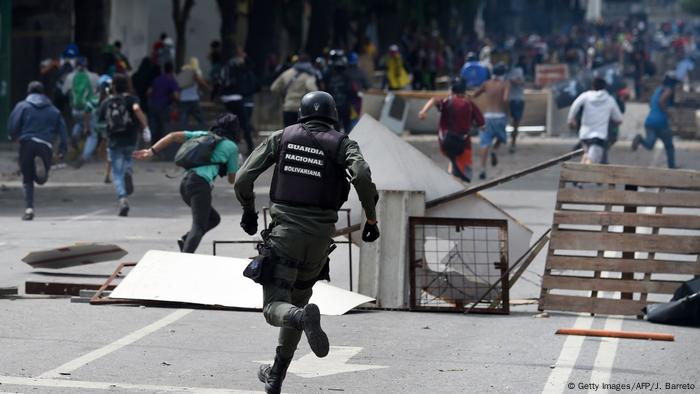 Venezuelan opposition called for new protests on Friday, defying the government ban on demonstrations
The new assembly will also include so-called "sectoral" candidates to represent certain sections of society, such as fishermen and students. Because candidates for these positions had to collect signatures and submit them for approval to a government-run body, opposition leaders have argued that the government was weeding out anti-Maduro voices.
Critics have also argued that the new representational system disproportionately favors the Socialist strongholds in the rural areas at the expense of opposition voters in urban districts.
Bitter recession
It is hard to say how successful a general strike has been in a country that has seen many of its stores and factories abandoned during the past four years of an increasingly painful recession.
Outside of Caracas, where the violence was most prevalent, many workers continued to go about their business, needing to work in order to survive.
Maduro has been in office since 2013, after serving as the country's top diplomat and then vice president under Socialist President Hugo Chavez. Falling oil prices and a shortage of basic goods have seen the country drop into a deep recession that Maduro has blamed on capitalists but that critics have blamed on his bad economic policy.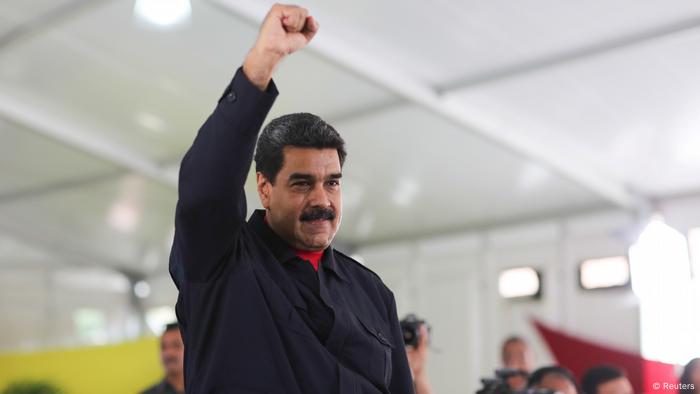 President Maduro has clamed that an international economic conspiracy led by the United States is behind Venezuela's financial woes
Some 108 people have been killed in the anti-government unrest that began in April after opposition politicians launched a call for new and fair elections.
Maduro lashes out at 'emperor' Trump
Wrapping up campaigning for the upcoming vote on Thursday, Maduro told a crowd of supporters in Caracas that the new elections were the only way to stop "emperor Donald Trump."
"The usual suspects came out to say Maduro had become crazy," he told his cheering audience. "Of course, I was crazy! Crazy with passion, crazy with a desire for peace."
The Socialist party has been in power for 20 years in Venezuela. But discontent with Maduro's administration saw an election victory for the Democratic Unity Roundtable in parliamentary elections in 2015, leaving the two branches of government deeply at odds.
es/bk (AFP, Reuters)