Thulisile, or Thuli, Madonsela battled for years in her capacity as South Africa's public protector, or ombudswoman, against corruption and in defense of the country's constitution. Her tireless campaigning for the maintenance of the rule of law in South Africa earned her considerable international acclaim. She received Germany's Africa Prize in November. Her term in office expires on Saturday.
"She was brilliant at her job," anti-corruption activist Paul Holden told DW. Holden works for Corruption Watch which was founded in 2009, the year in which Madonsela took office as public protector. "She always fought to remain independent of government, was unflinching when pursuing her investigations especially when the mighty and the powerful were involved. That's why she is one of the most popular figures in South Africa today," Holden said.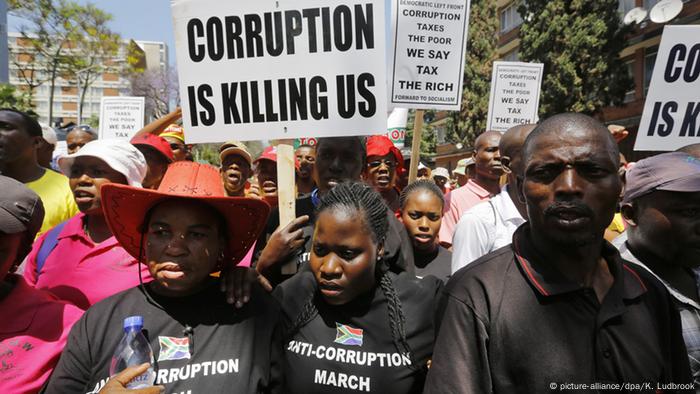 Many South Africans view corruption as their country's main social problem
Holden recalls the moment when Madonsela really showed her mettle. She was investigating the renovation of President Zuma's private Nkandla residence. Zuma had ordered some very expensive construction work at the expense of the South African taxpayer. "He said they were security upgrades and were justified. Thuli Madonsela investigated the matter, came to a different conclusion and then called on the president to pay back a share of the money, which he was forced to do," Holden said. Madonsela also had the courage to launch inquiries into the circle of Zuma's associates, such as the wealthy Gupta family.
It is doubtful whether Busisiwe Mkhwebane, who is to succeed Madonslea, will be as resolute as her predecessor in fighting for greater transparency in South Africa. "It is a little bit disturbing that the new public protector has indicated there may not be a need for that probe [into Zuma's circle] to continue," Holden said.
Independent or acolyte?
Mkhwebane's last job was at the interior ministry where she worked for its information service. Describing her as "discrete bearer of state secrets," Holden said that "we will see whether she is genuinely independent as Madonsela or whether she is another one of Jacob Zuma's acolytes."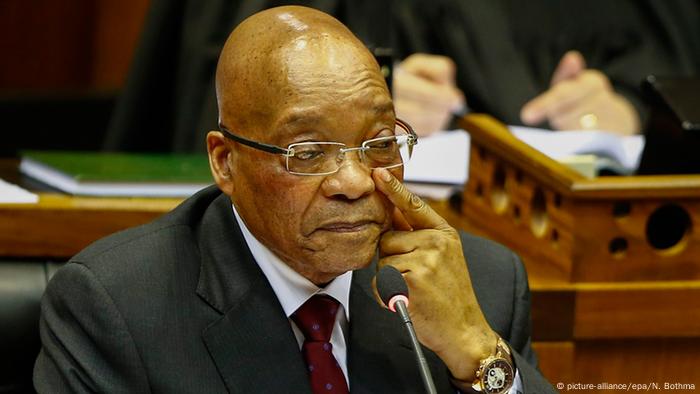 President Jacob Zuma was forced to repay some of the public money spent on upgrades to his Nkandla private residence
The public protector is nominated by the president. 46-year-old Mkhwebane beat 13 other candidates to the job in a long and involved public selection procedure. She was able to secure the backing of the larger political parties in parliament, first and foremost the ruling African National Congress. Brimming with self-confidence, she told parliamentarians that she was "a person of prestige and influence, a believer in Christ, who operates with objectivity, competency and efficiency."
Thuli Madonsela had hoped for a successor who was a crusader for human rights and a fair society. "In this job, you really have to devote all your energy to fighting what is wrong in society," she said in a recent interview.
Corruption
The post of public prosecutor is important in South Africa. "If you ask the average South African to name the country's biggest concerns then many will list corruption as the chief malaise," said Holden. The pressure on the government - including that from civil society - is therefore much greater in South Africa than in other African countries.
"There are many African countries that have institutions similar to that of the public protector. But the question is not whether they exist in a particular country or not, but whether they are able to act independently," Holden said. It is this freedom of action and independence that Busisiwe Mkhwebane will have to defend.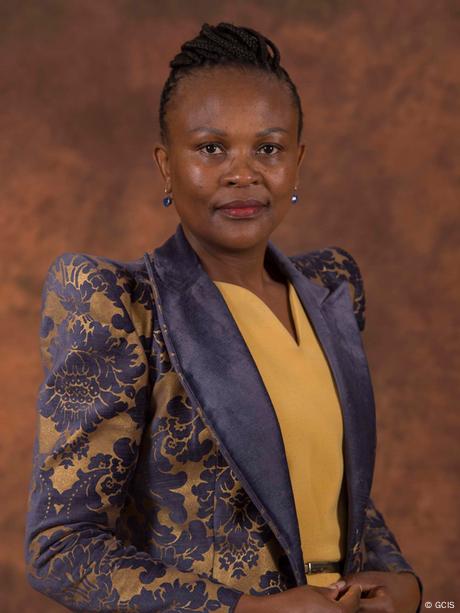 South Africans are waiting to see if newly appointed Public Prosecutor Busisiwe Mkhwebane is as resolute as her predecessor
The appointment of a new public protector is being overshadowed by the scandal surrounding Finance Minister Pravin Gordhan. He has been ordered by prosecutors to appear in court on November 2 when he will face fraud charges. The allegations relate to Gordhan's role as head of the South African Revenue Service (SARS) between 1999 and 2009. Would this be a case for the new public protector? Holden believes not. The public protector does not get involved in cases which are being investigated elsewhere.
Holden suspects the Gordhan case is not being driven by a desire to root out corruption. It is rather an attempt by the president to discredit and rid himself of a politician he finds disagreeable. Holden told DW that Zuma is backing legal action against Gordhan so he can part company with him. Zuma has, however, denied this on numerous occasions.
Should Gordhan resign now that he is under investigation? "It's a difficult question," said Holden. "On the one hand it is very difficult to have a person holding a government post who's facing a criminal charge, although that is exactly what Jacob Zuma has been doing for the last couple of years. On the other hand, there is always the dictum that you are innocent until proven guilty."