In a joint statement, the 14 countries called on the Venezuelan government to pursue dialogue and negotiation to resolve the political and economic instability plaguing the oil-exporting nation.
The declaration - signed by the United States, Canada, Brazil, Argentina and Chile, among others - was issued by the Mexican Foreign Ministry.
"We reiterate that inclusive and effective dialogue is the right path to achieve lasting solutions to the challenges faced by the Venezuelan people," the statement said.
Venezuela has been hit by devastating shortages of food, fuel and medicine as it struggles to emerge from an economic recession.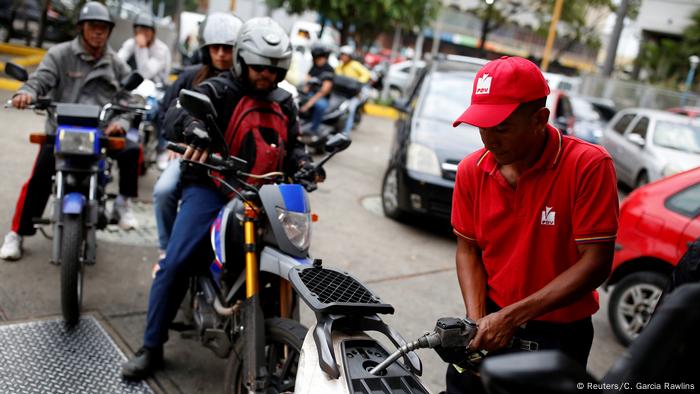 Severe fuel shortages have become the norm in Venezuela
Elections ultimatum
The statement also asked "for priority to be given to releasing political prisoners," and for the government to guarantee the separation of powers, respect the rule of law and establish an electoral calendar for postponed elections.
Delcy Rodriguez, Venezuela's foreign minister, lashed out at her Mexican counterpart, Luis Videgaray, on Twitter, accusing him of "attacking Venezuela to please his imperial owners."
"He is building walls with Latin America instead of defending the sovereign rights and interests of its people," she wrote.
State gubernatorial polls, originally planned for December were delayed until this year, with no date yet set. A presidential election is scheduled to be held in December 2018.
In October, the country's election board suspended a bid by the opposition to hold a recall referendum against President Nicolas Maduro, despite his plummeting popularity and the economic crisis.
Venezuela has jailed around 100 government opponents accused of inciting violence and plotting to overthrow President Nicolas Maduro.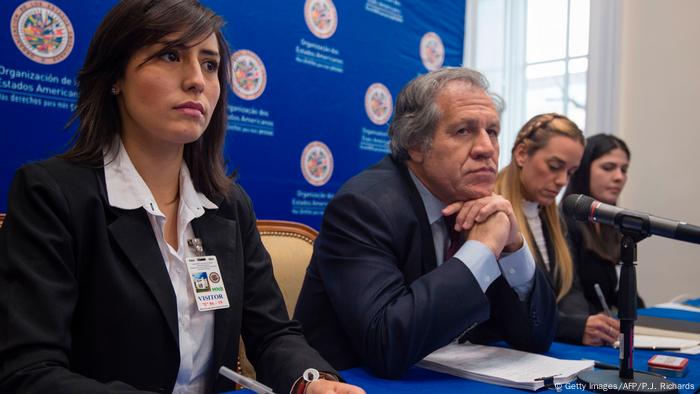 OAS chief Luis Almagro says Maduro's government is a "dictatorship"
OAS suspension 'last resort'
The declaration from the 14 countries follows a call by Luis Almagro, the head of the Organization of American States (OAS), to expel Venezuela unless it holds general elections in the near future.
Such a step would require the support of two-thirds of the Washington-based body's 34 General Assembly members.
The joint statement said the countries would "carefully" evaluate the recommendation from Almagro, who has previously referred to Venezuela's government as a "dictatorship." They added that suspending the country from the OAS should be a "last resort" to be pursued only if diplomatic efforts fail.
nm/kms (Reuters, AFP)