Kicking off the 32nd Schleswig-Holstein Music Festival (SHMF) on July 1-2 in Lübeck's Music and Convention Center is conductor Thomas Hengelbrock and his NDR Elbphilharmonie Orchestra, with French pianist Hélène Grimaud featuring in a program that includes Maurice Ravel's Piano Concerto in G Major. Another sixty concerts highlight Ravel's music before the fest draws to an end on August 27.
The music bash in Germany's northernmost state offers a rare and virtually exhaustive survey of the oeuvre of the 20th century French composer.
Oft-imitated
Founded in 1986 by the German pianist Justus Frantz, the Schleswig-Holstein Music Festival was completely unconventional for that time in Germany, with performances in relaxed and accessible settings in the countryside - including churches, manor houses, barns, or even in picnic style. Before long, however, the SHMF had many imitators in and outside Germany.
On board at the beginning was the American composer and conductor Leonard Bernstein, who established the Schleswig-Holstein Festival Orchestra in year two. The ensemble comprised of young musicians from all over the world celebrates its 30th anniversary this year. After rehearsing under conductor Christoph Eschenbach, they will perform, among other works, Olivier Messiaen's Turangalila Symphony.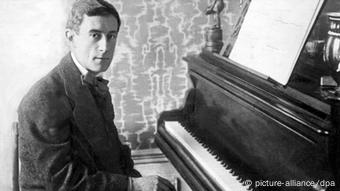 Maurice Ravel
Musical VIPs in a rural setting
As accustomed, the lineup this year features high name recognition musicians including German violinist Anne-Sophie Mutter, German pianist Martin Stadtfeld and Argentine cellist Sol Gabetta.
Conductors including Herbert Blomstedt, Jaap van Zweden and Thomas Hengelbrock share the playbill with world-class orchestras like the City of Birmingham Symphony, the Bamberg Symphony and the St. Petersburg Philharmonic.
The festival also makes excursions into territory beyond the classical repertory, such as performances by one time Supertramp front man Roger Hodgson, world-famous French accordionist Richard Galliano, and crossover artist Chilly Gonzales.
A weekend of performances at the NordArt open-air art gallery in Rendsburg-Büdelsdorf features a US-American organist, "The Big Organ," who transforms himself into an artwork with his flamboyant performance.
The mighty mandolin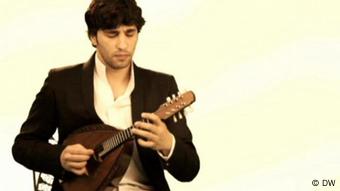 Avi Avital
Not only large music instruments vie for attention. One of the smallest is the unlikely thematic focus at the festival, with this year's soloist portrait casting the spotlight on Israeli mandolin virtuoso Avi Avital.
Those who assume that his instrument's repertoire may be a bit narrow will be convinced otherwise. Avital participates in 20 festival concerts in Schleswig-Holstein, including three solo recitals. Elsewhere, he shares the stage with harpsichord virtuoso Mahan Esfahani, Klezmer legend Giora Feidman, and with the ensembles Kremerata Baltica and the Venice Baroque Orchestra.
Genre-bending is exercised in Avital's excursions into jazz and folk, and in a workshop he guides young musicians through Vivaldi, Mozart and Israeli folk music.
Some 190,000 tickets are available for the statewide festival's 193 concerts, making it Germany's biggest. The 107 venues at 63 locations even cross state borders, incorporating locales in southern Denmark, northern Lower Saxony and the city-state of Hamburg. At a total budget of 9.2 million euros ($10.51 million), the state subsidy of 1.23 million euros ($1.4 million) is considerably smaller than at other classical music festivals. Ticket sales and proceeds from sponsors, contributions and other subsidies balance the equation.
rf (shmf)