A private collection of World War II-era grenades and other munitions exploded in a garage in the German town of Hennef, east of Bonn, on Monday, leading to a large-scale security operation and the arrest of the owner, police said on Tuesday.
Police said authorities were called after an explosion was heard at a home in Hennef. Upon arrival, they found a garage in flames and heard still more explosions.
Fearing further blasts, security authorities cleared a wide area around the home, shutting down a stretch of railway and highway and evacuating several homes.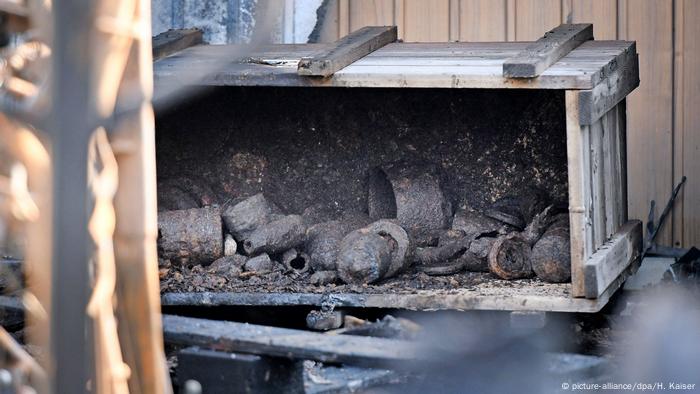 The grenades were carelessly stored
When explosives experts arrived on the scence, they discovered that a crate of grenades from the Second World War had been stored in the garage and had exploded, apparently owing to the unseasonably high temperatures currently prevailing in Germany.
Read: German authorities seize WWII heavy weapons collection
Weapons offenses
The 51-year-old owner of the munitions, who now faces possible charges of violating weapons laws, said he had purchased them at a flea market. He was taken into temporary detention.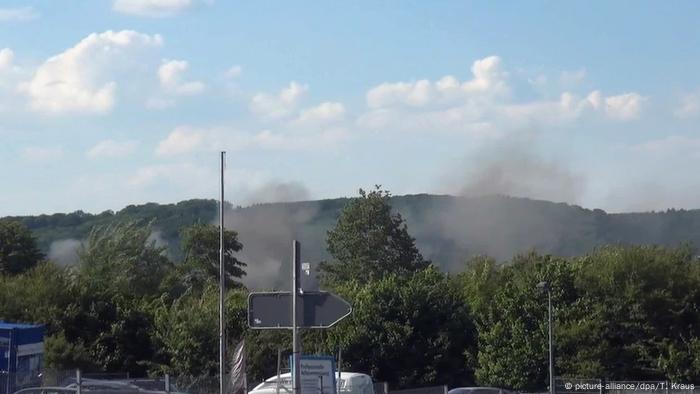 Smoke rose over the town amid the explosions
The remaining munitions were destroyed in a controlled explosion in a field. Police are still investigating the exact circumstances of the incident.
Read: Thousands evacuate Düsseldorf after discovery of WWII bomb
tj/rg (AP, dpa)