Prague's Wenceslas Square and the city's Old Town Square were filled with about 20,000 protesters on Saturday as people shouted "resign" and "we don't want a prosecuted PM."
Music was played and candles lit to celebrate the anniversary of the Velvet Revolution in November 1989, which saw the end of the Soviet communist system in the country. The rallies followed similar events on Thursday.
A vote of no confidence in Andrej Babis' Cabinet has been called by opposition parties and is expected to be held next Friday.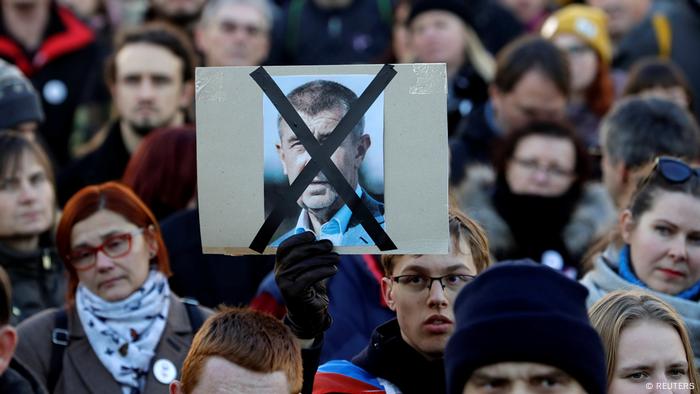 The protesters' disdain for the prime minister was evident in Prague
The coalition's junior partners, the Social Democrats, are likely to play a deciding role in the vote. Party officials said they would speak to Babis first before deciding what to do.
President Milos Zeman said he would give Babis another chance to form a cabinet if the vote forced him to resign.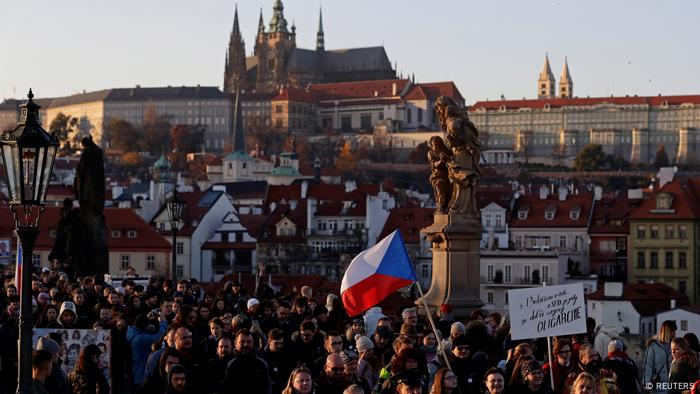 The protest was held the same day the anniversary of the Velvet Revolution anniversary was commemorated
A case of fraud
The pressure on Babis began with a police charge of fraud against him and two of his children last year. He is accused of manipulating ownership of a firm a decade ago so it would qualify for €2 million ($2.3 million) in EU funds.
The second-richest man in the Czech Republic with an estimated net worth of about €3 billion, Babis came under fire for the affair not just because of the alleged fraud but because of the way it showed his family to have been involved.
Babis' son, who was also implicated in the fraud, has a history of mental illness and is living in Switzerland with his mother. He told a news website that his father had wanted him to hide last year to avoid police questioning.
Writing on Facebook, Babis said that his son was on medication and that his daughter Adriana suffered from bipolar disorder. Babis said journalists were trying to put pressure on law enforcement and it was "part of a script to destroy me and get me out of politics."
jm/bw (Reuters, AP)
Each evening at 1830 UTC, DW's editors send out a selection of the day's hard news and quality feature journalism. You can sign up to receive it directly here.