The ILO's latest report noted that relative poverty, defined as household income below 60 percent of the national median income, is on the rise in wealthy nations. Moreover, the body noted: "A major obstacle to eradicating poverty, both in wealthy and in poorer nations, is a devastating lack of decent, reliable jobs, offering job and income security, and other rights."
"In the developed world there has been ... an absolute increase in poverty, notably in this continent of Europe," ILO chief Guy Ryder told reporters.
The developed world
In 2012, 22 percent of people living in developed countries - 300 million people - were living in relative poverty. Over one third of all children in wealthy nations were considered poor, ILO's 2016 World Employment Social Outlook Report found.
The report noted that the situation was particularly dramatic in the EU, which had a stable relative poverty level of about 16.5 percent for several years before the 2008 global financial crisis. In 2012 relative poverty in the EU grew to 16.8 percent and by 2014 had hit 17.2 percent.
The US has also seen its relative poverty rate rise, by nearly a percentage point from 23.8 percent in 2005 to 24.6 percent in 2012, although remaining stable since, ILO statistics showed.
The developing world
While poverty has declined dramatically in middle-income countries, the ILO said it remained "stubbornly" high in Africa and much of Asia, while almost two-thirds of Africans are still in extreme or moderate poverty.
Almost two billion people live in extreme poverty (living on less than $1.90 a day) or moderate poverty (less than $3.10 a day), accounting for around 36 percent of the population in emerging and developing countries, down from 67.2 percent in 1990.
"The world has made significant progress in the reduction of poverty," Ryder said, warning though that the "progress has been uneven and it is fragile."
Poverty has declined rapidly in middle-income countries such as China and in Latin America, but has remained "stubbornly high" in Africa and much of Asia, with 64 percent of Africans still living in extreme or moderate poverty.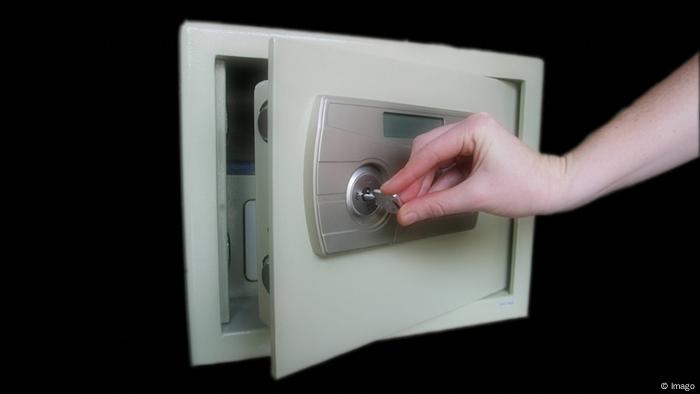 Welfare not the answer
Welfare systems are not able to stop the rising poverty in developed countries, the ILO said, pointing to persistent unemployment levels and the trend towards low-paying part-time jobs.
"In many advanced economies, social protection is no longer able to make up for the income gap of working poor," said Guy Ryder, the head of the Geneva-based UN labour body.
Since the global economic crisis in 2008, full-time positions have declined while part-time work has boosted the numbers of people who have jobs but fall below the poverty line, ILO said in its annual global employment report.
Money where mouths are
If the global community wants to eradicate extreme and moderate poverty completely by 2030, the ILO estimated it would cost $600 billion annually, or $10 trillion over the next 15 years.
jbh/kl (AFP, dpa)